Reed-Lane select TopSerter II from MGS
Reed-Lane turned to MGS for a new outsert applicator and selected a TopSerter II to achieve high throughput and rapid changeovers
TopSerter II
Contract packager Reed-Lane has implemented wide-spread updates in the past several years to its Wayne, New Jersey, US facility, including upgrading a solid-dose bottling line.
"We rely on the best new technology to meet all of our customers' expectations. We have more than 25 packaging lines, so have used many different topserters over the years. The one we purchased from MGS several years ago has performed the best, so we went directly to them when it was time to upgrade," said Richard Wrocklage, Director of Package Development at Reed-Lane.
The TopSerter II uses a rotary pick-and-place head to pick up, transfer and apply folded outserts, which are fed from a powered magazine. Hot melt glue is deposited onto the bottle caps and the rotating head presses the outserts on top.
While the standard model reaches speeds of up to 120 bottles per minute (bpm) using a two-arm pick-head and random-cycle bottle handling, MGS upgraded the system for Reed-Lane with a servo-motor, four-arm pick-head and a timing screw to achieve speeds of up to 240 bpm.
"One of the main reasons we purchased the TopSerter II is its high throughput. We usually run the line at speeds up to 180 bpm, so this machine is not even breaking a sweat. The system is also extremely accurate. Even at our fastest speeds, we see virtually no placement drifts," said Wrocklage.
This line packages softgels, tablets and capsules into round bottles ranging from 30–1250 cc and square bottles from 45–400 cc. The most common outsert size is 1.23'' wide and 1.25'' high, from 0.25–0.625'' thick.
Originally designed and built to handle 11 different bottle sizes and four outsert dimensions, Reed-Lane's topserter was later expanded to include three additional bottles and one more outsert size as their requirements increased," said Wrocklage.
"Because we sometimes run orders fewer than 1000 bottles, we frequently change over this line — up to four times in a shift. That's why we need equipment that's quick and easy to adjust," said Ralph Manubag, Technical Support at Reed-Lane.
"Our new topserter takes about a third of the time to change compared to our other ones."
"We clean and inspect our equipment every time we change the product the line is handling. That's easy to do on the TopSerter II. There are no areas for product to get trapped or places we can't easily access," added Wrocklage.
MGS equipped Reed-Lane's TopSerter II with an optional verification system to be sure the correct literature is applied to every bottle. A vision scanner confirms that the barcode on the each outsert correlates to the recipe programmed in the control panel.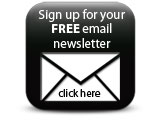 The system automatically rejects bottles with missing outserts or outserts that have incorrect barcodes.
Companies