Robert MacLeod to succeed Neil Carson as Chief Executive of Johnson Matthey
He is promoted from Group Finance Director
Robert MacLeod
Neil Carson has decided, after a decade as Chief Executive of Johnson Matthey, to retire during 2014. His successor will be Robert MacLeod, who is currently Group Finance Director.Carson will formally step down following the announcement of the group's annual results on 5 June and will remain on the board until the end of September to ensure a smooth handover.
Tim Stevenson, Chairman of Johnson Matthey, said: 'Neil has made an outstanding contribution in his 34 years at Johnson Matthey, including as Chief Executive since 2004. He has been the architect of the successful company that is Johnson Matthey today, not only in its financial performance, but also in its culture, style, integrity and business approach. On behalf of the board, I wish him all the very best for the future.'
Commenting on MacLeod's appointment, Stevenson added: 'The board is extremely pleased to have a very able and natural successor in Robert, our current Group Finance Director, who has served alongside Neil, developing a knowledge and experience of Johnson Matthey, its culture and markets.
'Since joining Johnson Matthey in 2009 as Group Finance Director, Robert has played a key role in the group's strategy and new business development as well as introducing more robust business processes across the company.'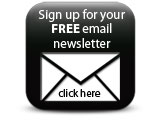 Prior to joining Johnson Matthey, MacLeod was Group Finance Director of WS Atkins and worked in a variety of senior financial roles at Enterprise Oil.
Succession plans for the Group Finance Director role are well advanced and Johnson Matthey expects to make an announcement shortly.
Companies