SAFC expands high potency API manufacturing
Chromatography processing is to be stepped up as part of a $4.5m capacity expansion programme outlined by SAFC
Chromatography processing is to be stepped up as part of a $4.5m (£2.24m) capacity expansion programme outlined by SAFC - Sigma-Aldrich's manufacturing group.
The activity, which will concentrate on SAFC's Pharma division, includes the addition of cGMP pilot plant and kilo lab capacity. These additions are designed to complement X-ray powder diffraction analytical equipment for advanced solid form testing, which is to be operational from next month (September 2007).
Two 400-litre cGMP pilot reactors and two 100-litre cGMP portable jacketed reactors will be added to a 1,200ft2 kilo lab all designed to boost capacity at the company's custom high potency API manufacturing.
The addition will enable larger-scale chromatography for process purification to take place, helping the company to cater to future business requirements.
For solid-form testing and analysis, SAFC Pharma has installed and qualified a Bruker D8 Advance X-ray Diffractometer in a new dedicated analytical laboratory, providing US customers with on-site cGMP and XRPD analysis of potent compounds. Rapid sample testing at the Madison site combines with data analysis and evaluation performed at SAFC Pharmorphix facilities in the UK. Pharmorphix specialises in solid-form research.
These developments, which are scheduled for commission in early 2008, build on the company's capabilities and expertise in potent compound handling at the Safebridge-certified SAFC Madison facility. They also build on the $12m (£5.9m), 38,000ft2 expansion programme, which was completed in 2006.
SAFC president Frank Wicks, said: "As regulatory requirements align with the increasing complexity of drugs, solid-form testing, analysis and optimisation are becoming key elements in the drug development process.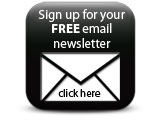 "Additional and enhanced capabilities at SAFC Pharma's Madison facility mark a timely expansion to the scope and value of our HPAPI offering and are reflective of SAFC's ability to support its customers throughout the drug development cycle."
Companies