SK Group merges affiliates to launch US-based CMO
Contract Manufacturing | Finance
The South Korea-based group will launched the new entity in 2020 to be called SK Pharmteco, based in Sacramento, California
South Korea-based SK Group has announced it will launch a US-based company to handle its three medical CMO affiliates in the country.
Aju Business Dailey said that the business move is aimed at enhancing synergy and efficiency by simplifying the governance structure.
The new entity will be called SK Pharmteco and will be based in Sacramento, California.
SK Pharmteco is expected to launch in January 2020.
SK Holdings, which owns the SK Group, said that it expects the integration would help enhance its competitiveness in the global medical producing market and improve cost efficiency.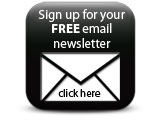 The company also owns SK Biopharmaceuticals, SK Biotek, SK Biotek Ireland, SK Biotek USA and AMPAC.
Companies