Saneca Pharma invests in small-scale API capabilities
Contract Manufacturing | Ingredients | Equipment
European contract development and manufacturing organisation reinforces its expertise in opiate and synthetic drug development
Anthony Sheehan: 'We can offer clients an end-to-end service and a very efficient and cost-eefective process all from one location in Slovakia'
Contract development and manufacturing organisation (CDMO) Saneca Pharma is investing in its API capabilities to support demand for smaller batch sizes and streamlined scale-up.
The Hlohovec, Slovakia-based firm is strengthening its infrastructure and expanding its equipment within its five API production units to reinforce its expertise in opiate and synthetic drug development and production.
The firm is investing in several smaller reactors that will enable it to handle batches from approximately 1 to 30kg in its new kilo lab.
This lab then allows for scale-up and optimisation activities that simulate the CDMO's large-scale production processes.
This latest investment allows us to cater for development on demand
Chief Executive Anthony Sheehan said the investment gives the firm greater flexibility in supporting clients with development projects. It also gives them the option to tech-transfer products in at an earlier stage.
'As our R&D operations are integrated with our API manufacturing facilities and our finished dosage form production capabilities, we can offer clients an end-to-end service and a very efficient and cost-effective process all from one location in Slovakia,' he said.
'This is a very exciting time for our business and this latest investment allows us to cater for development on demand. This ultimately gives clients greater flexibility at an earlier stage, while enabling their project to go from phase III development, to pilot plant, to commercial scale – all on the same site.'
Operating from a site that has manufactured APIs since 1941, Saneca Pharma has a track record in developing and manufacturing synthetic and bio-mass APIs, especially controlled substances based on morphine and other poppy straw alkaloids.
With a dedicated morphine production unit, Saneca Pharma has specialist expertise in opiate API manufacturing, with full supply chain integration from raw materials to oral and semi-solid finished dosage forms.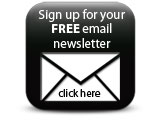 The firm currently manufactures more than 30 different APIs on-site.
Companies