Saneca Pharma receives multi-dosage cGMP approval for Russia
Contract Manufacturing | Drug Delivery | Regulatory
Saneca Pharma granted approval for the manufacture and supply of solids, semi-solids and liquid finish dose products
Contract development and manufacturing organisation (CDMO) Saneca Pharma has been granted a multiple dosage form approval for the manufacture and supply of solids, semi-solids and liquid finish dose products to Russia.
The company achieved this cGMP certification following an inspection by the Federal State Institution State Institute of Drugs and Good Practices of Russia.
The company is one of the first European CDMOs to be successful in meeting the new inspection requirements of the Russian authorities.
Anthony Sheehan, CEO at Saneca Pharma, said: "Russia is a key market for Saneca Pharma. Its importance to the pharmaceutical producers in Central and Eastern Europe is being increasingly recognised, with significant year-on-year revenue growth."
The certification covers the manufacture and packaging of hard and soft gel capsules, liquids for external use, semi-solids such as ointments and film coated tablets.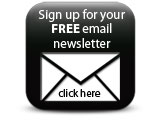 Based in western Slovakia, with close proximity to Vienna, Saneca Pharma offers its customers capabilities in solids, semi-solids and liquids, as well as specialist expertise in the development and manufacture of opiate APIs and finished dosage forms from farm to pharmacy.
Companies