Sartorius appoints Laboratory Manager to join management team
Michael Melingo to succeed Dominique Baly in the Sartorius lab business
Michael Melingo
Michael Melingo will head marketing, sales and services of the Lab Products & Services Division at Sartorius from 1 April. He will succeed Dominique Baly, who will retire from the company as planned. Melingo will report to CEO and Executive Board Chairman Joachim Kreuzburg and be a member of the Group Executive Committee.
Melingo, who brings more than 30 years of experience in the industry as a sales and marketing executive, will be joining Sartorius from Metrohm, the Swiss manufacturer of analytical instruments, where he was CEO of its US subsidiary. Prior to this, he had worked for Baxter, Bio-Rad, Millipore and Waters in Europe and Asia. Melingo is a bioengineer who specialises in biochemistry and food technology.
'In his new role at Sartorius, Michael will focus on further developing the global sales, marketing and service organisation of our laboratory division business and strengthen its strategic positioning,' said Kreuzburg.
The Sartorius Group is a leading international laboratory and process technology provider covering the segments of Bioprocess Solutions, Lab Products & Services and Industrial Weighing.
The major areas of activity of its Bioprocess Solutions segment cover filtration, fluid management, fermentation, cell cultivation and purification, and focus on production processes in the biopharmaceutical industry.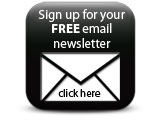 The Lab Products & Services segment primarily manufactures laboratory instruments and lab consumables, and Industrial Weighing concentrates on weighing, monitoring and control applications in the manufacturing processes of the food, chemical and pharma sectors.
Companies