Scancell appoints Dr Cliff Holloway as CEO
Scancell Holdings the developer of novel immunotherapies for the treatment of cancer, appointed Dr Cliff Holloway as CEO, starting 10 January 2018.
Holloway will seek to drive progress of Scancell's immunotherapy platforms ImmunoBody and Moditope and oversee their commercialisation. Holloway succeeds Richard Goodfellow who will remain on the Company's Board of Directors.
Richard Goodfellow, current CEO of Scancell, said: "The appointment of Cliff as CEO will ensure that Scancell has a leader with the right mix of skills to guide the Company into its next phase of growth."
Holloway has more than twenty five years' experience in the life sciences industry. He has held executive management and directorship positions within the biopharmaceutical and diagnostics industry in this period, providing expertise in the development and commercialisation of emerging technologies, and drug products. This included licensing, M&A, corporate financing and operations management.
Holloway said: "Having cemented a business relationship with Scancell in 2006 I have since followed the Company's significant progress with great interest. I am delighted to be joining the Scancell team at this exciting time in the Company's evolution and look forward to building on the many achievements to date, and to progressing these important new cancer therapies for patients."
Holloway joins Scancell from Benitec Biopharma, where he held the role of Chief Business and Operating Officer. Prior to this, he was CEO and Managing Director of Sienna Cancer Diagnostics. He also held the position of CEO at Immune System Therapeutics and Biosceptre International.
Holloway has a strong pre-existing relationship with Scancell having been the VP of Business Development at Arana Therapeutics when Scancell sold its portfolio of monoclonal antibodies to Arana in 2006. Arana was subsequently acquired by US-based Cephalon (now Teva) in 2009.
Holloway holds a Bachelor's degree in Pharmacy and a PhD in Medicinal Chemistry from the University of Nottingham.
John Chiplin, Executive Chairman of Scancell, said: "If it was not for the significant achievements of Dr Richard Goodfellow, Scancell would not be in the position it is in today. We are about to embark on a Phase 2 checkpoint inhibitor combination study with our ImmunoBody vaccine, SCIB1, in melanoma; and our lead Moditope, Modi-1, is progressing rapidly towards the clinic.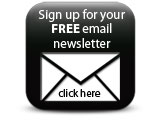 "I would also like to welcome Dr Cliff Holloway to Scancell. Cliff's extensive experience and accomplishments speak volumes and his expertise in cancer therapeutics will be invaluable as we drive our immunotherapy vaccines through the clinic, with the aim to provide new treatment options for patients with debilitating cancers."
Companies