Schott opens Centre of Excellence for ready-to-use pharma packaging
The glass specialist has also developed a chemically strengthened glass cartridge that is three times more resistant to breakage
German pharmaceutical glass manufacturer Schott has set up a Ready to Use (RTU) Centre of Excellence at its Lebanon, PA, US production facility, bringing together Schott's experts and pharma partners.
The Lebanon manufacturing plant will become a hub where experts from Schott and its partners can develop solutions to exploit the full potential of sterile packaging concepts. In addition, the plant's manufacturing capacity ensures the security of supply of RTU vials and other pharma packaging.
To launch the Centre of Excellence, Schott hosted a symposium on packaging trends and current production considerations, as well as a tour of its manufacturing site. Partners in attendance included Bausch + Ströbel, GEA Lyophil, ARaymond Life, and West Pharmaceutical Services.
Experts at the event reported that speciality drugs are driving medical growth in developing countries, and the self-administered drug market is expected to double in the next five years. Furthermore, particle-related drug recalls have increased more than 300% since 2012. As a result, the pharmaceutical industry must guarantee the safety of packaging. Pharmaceutical manufacturers are relying more on RTU packaging as it promotes particle-free drug filling, and allows for filling different container formats on the same filling line, making even the processing of smaller batch sizes cost-effective.
Packaging is a critical cog in pharmaceutical delivery
Schott, which manufactures approximately 10 billion packaging products each year, demonstrated its manufacturing capability and commitment to RTU solutions by highlighting its adaptiQ system for RTU vials. adaptiQ vials come sterile in a nest and tub configuration. The nest securely holds up to 100 sterile vials, which can be loaded onto production lines without the manufacturer having to perform pre-treatment steps such as washing, drying, or sterilisation.
The system also reduces scratches from vial-to-vial and vial-to-machine contact during the entire process, including lyophilisation.
adaptiQ vials come sterile in a nest and tub configuration
'Packaging is a critical cog in pharmaceutical delivery, and recent regulatory papers highlight the importance of high-quality processing and manufacturing of packaging,' said Christopher Cassidy, Vice President Sales and Marketing of Schott Pharmaceutical Systems in the US.
'Schott's Centre of Excellence in Lebanon is the manifestation of the relationship we have with our partners, and our collaborative efforts create safe, reliable, and easy-to-use packaging products.'
Schott has also developed a chemically strengthened glass cartridge that is up to three times more resistant to breakage.
Schott Cartridges BR (Breakage Resistant) is designed specifically to offer utmost protection for very expensive or toxic drugs and for medications that need to be applied in hazardous environments. The company will offer its chemically hardened cartridges in standard sizes and in customer-specific designs. They can be used in auto-injectors, needle-free injection devices and pen and pump systems.
To produce Cartridges BR, Schott has further developed a glass hardening process that has been the industry standard for many years. The cartridges bathe in a potassium nitrate solution during this process, whereby the sodium ions in the surface layer are exchanged for larger potassium ions from the solution. This introduces the compressive strength of the glass' surface layer without increasing the risk of extractables and leachables (E&L).
Cartridge BR is up to three times more resistant to breakage
Tests have shown that the cartridges hardened in this manner are three times as resistant to mechanical stresses.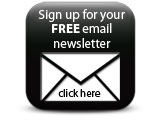 Schott's Cartridges BR are available in standard and customised sizes. They are made of high-quality Fiolax glass tubing which has high chemical stability and accurate geometrical dimensions.
Featured Companies