Schott plans to produce more pharmaceutical glass
Will add a new melting tank for Fiolax clear glass that will start operation in spring 2016
Schott is constructing a new melting tank for Fiolax glass at Mitterteich, Germany
In response to growing global demand, the German Schott Group is expanding its production capacity for pharmaceutical glass.
The company plans to put a new melting tank for its Type I Fiolax clear glass into operation at its site in Mitterteich, Germany. From 2015 to 2016, Schott says it will be investing 'a sum in the mid-double-digit millions' in the expansion. The move will increase the company's production capacity for glass tubing to more than 140,000 tons.
Fiolax glass tubing is used to manufacture high-quality vials, syringes, ampoules and cartridges, which are then filled with injectable drugs.
According to Schott, the needs of pharmaceutical companies for such high-quality packaging are rising steadily as a result of ever-increasing regulatory pressure and more stringent standards for patient safety. Fiolax is designed to meet these exact requirements, the firm says. Thanks to its special properties and its chemical resistance the drugs are kept stored in the best possible way.
Since it was first developed more than 100 years ago, Fiolax has grown to become the de facto standard for glass packaging in the pharmaceutical industry, the firm says.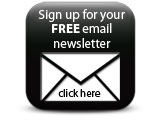 Construction work on the new tank has already begun and will be completed in spring 2016. A new palletising line will be included in the extension.
Featured Companies