Schott to invest in China
New pharmaceutical packaging plant to open in 2017 and further investment to be made in Suzhou
Quality control in Suzhou
German technology group Schott is looking to extend its presence in the growing Asian market. The company has laid the cornerstone for a pharmaceutical packaging plant near Shanghai where, from 2017 onwards, glass packaging for injectable drugs, including vials and ampoules, will be manufactured. In addition, it also plans to modernise and expand the existing facilities at its integrated site in Suzhou.
Schott's Pharmaceutical Systems division will invest approximately €30m in China during the next three years, which will increase the company's production capacity by 50%.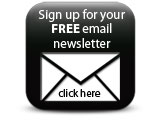 With this expansion, the company is paying tribute to the strong growth of the Chinese pharmaceutical market. Schott currently serves this market from two production facilities: a plant in Suzhou, which is an integrated Schott Group production facility, and through its joint venture, Zhejiang Xinkang Pharmaceutical Glass Co. The new production facility will be built at the site of Xinkang's headquarters in Jinyun.
Featured Companies