ShangPharma opens new plant to support Eli Lilly
Also signs a multi-year extension of its contract with the US firm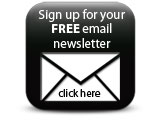 ShangPharma Corporation, a China-based pharmaceutical and biotechnology research and development outsourcing company, has opened a new facility to meet the growing needs of one of its largest customers, Eli Lilly. ShangPharma has also signed a multi-year extension of its contract with the US pharmaceutical firm.

ShangPharma's newly opened plant adds 110,000ft2 of laboratory and office space to its overall capacity, and is fully dedicated to supporting Lilly's ongoing and future projects.

'Renewing our agreement to serve as a key support partner for Lilly's discovery services is a clear indication that international pharmaceutical companies appreciate the high quality of ShangPharma's team and the excellence of our r&d capability,' said Michael Xin Hui, founder and chief executive of ShangPharma.


Companies