Shimadzu offers limited-time MALDI-8020 and LCMS-9030 package
The offer combines the state-of-the-art MALDI-8020 and the newly released LCMS-9030 in a package deal to provide extended MS coverage and data generation
The recently launched LCMS-9030 provides patented Q-TOF technology for fast, high sensitivity analysis.
With a small foot-print, the MALDI-8020 provides quick, accurate bench-top MALDI-TOF analysis, with rapid sample loading and data acquisition.
Using parallel MALDI-TOF and Q-TOF LC/MS analyses
The use of two machines, with separate ionisation sources, can broaden MS coverage and data output for sample analysis. Advantages include a wider analytical space, improved dynamic range and enhanced sample depth. The parallel use of MALDI-TOF and LCMS QTOF analyses allows you further control of samples by having a choice of ionisation techniques ready to use, without the need to change set ups in a single machine.
Benefits to research
Increase data quality and output for each individual sample
Expand throughput – report more in less time
Improve sample depth and diversify the chemical space available for analysis
Gain a wider range of applications with MALDI and LCMS in parallel
Use MALDI for a fast prescreen option, prior to LCMS
Additional advantages
Speed of analysis: Both LCMS-9030 (Q-TOF-LC/MS technology) and MALDI-8020 (MALDI Q-TOF technology) offer fast analytical speed compared to alternative systems.
Cost: For a limited time, MALDI-8020 and LCMS-9030 are being offered together as a package with a reduced price, making funding go further.
Enhanced Mass Spec capabilities: Significantly enhance lab's Mass Spec capabilities, with two state of the art instruments.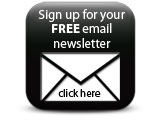 Improved quantitative and qualitative analysis: MALDI used in parallel with Q-TOF LC/MS technology provides key advantages in the breadth and quality of analysis.
Companies