Silverson Flashmix offers consistent powder incorporation
Also energy efficient as it requires 65% less power
The new Silverson powder/liquid mixer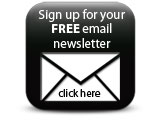 Silverson has launched the Flashmix powder/liquid mixer, which brings together the UK firm's innovative design philosophy with tried-and-tested methods.

'It is a simple, effective and economical solution for some of the most common powder/liquid mixing applications in the processing industries,' says Peter Matthews, technical manager at Silverson Machines.

'In the design, we combine intense high shear, which gives us an agglomerate free mix, with a rate of powder incorporation of up 5,000 kilos an hour.'

The Flashmix does not need a feed pump nor does it require adjustment during operation to maintain the powder flow rate as viscosity increases. Powder incorporation is consistent, batch-to-batch. Its hygienic design incorporates an EHEDG and 3A certified mixer that can be cleaned-in-place.

The Flashmix is also energy efficient, requiring 65% less power than similar machines. There are two models in the range, each available with or without a stainless steel sack table.

The company has more than 60 years' experience in powder/liquid mixing and offers mixers for a wide range of materials and batch sizes.


Featured Companies