Silverson adds to shear range
The latest addition to the Silverson high shear mixer range, the Ultramix, is said to be one of the most hygienic methods of in-tank high shear mixing available.
With its innovative single-piece dynamic mixing head, the Ultramix was designed for applications that are beyond the capabilities of conventional agitators, but do not necessarily require the intense high shear of a Silverson Rotor/Stator mixer. It has a single shaft, no frame arms, and small diameter mixing head, making the unit also suitable for vessels with narrow openings, such as IBCs.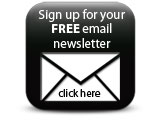 The Ultramix range offers 10 production scale units, from the 0.55kW U1 to the 11kW U15, which can handle volumes of up to 7000 litres. The Ultramix complies with 3A, USDA and cGMP requirements, and is designed for clean-in-place (CIP) with sterilise-in-place (SIP) as an option.
Featured Companies