Slovakia: the pharmaceutical market's best kept secret?
Contract Manufacturing | Research
Pharmaceutical manufacturing in Europe
Holding the title of the fifth largest industry in the continent, the European pharmaceutical sector is hard to compete with in terms of generating a trade surplus, investing in research and development (R&D) and producing skilled employees.1 A large percentage of pharmaceutical development and manufacturing takes place in Western Europe. However, certain Central and Eastern European (CEE) countries are emerging as competitive and sought-after alternatives, combining top quality workforces with cost-effective contract development and manufacturing services, all within an EU regulatory environment.
Although the European pharmaceutical industry has continued to grow at a fast pace during the last decade, it has also faced a number of challenges, such as escalating drug development costs and downward price pressures from healthcare systems and governments. Alongside this, there has been an increased demand for faster turnaround times to bring to market more quickly and efficiently. It is these challenges that have paved the way for CEE contract partners to position themselves as reliable and cost-effective alternatives for outsourcing requirements that span manufacturing, development and regulatory support services.
This highly competitive market is forecast to continue to grow, and CEE CDMOs are increasingly able to offer advantages compared with their Western counterparts. One of the leading lights in the CEE region is Slovakia. Centrally located in Europe, a member of the Eurozone and boasting a highly skilled population, the country is one to watch in the sector. In this article, Anthony Sheehan, CEO of Saneca Pharma, discusses the benefits of developing and manufacturing pharmaceutical products in Slovakia.
Why Slovakia?
Offering a market with a healthy growth rate and a steady track record, Slovakia has been coined by some as the industry's best kept secret.2 With CEE countries competing against the dominant Western European market, Slovakia has previously been overshadowed as a location for pharmaceutical development and manufacturing; yet, the dynamic region offers an industrial environment that deserves recognition.
EU benefits
After joining the European Union in 2004 and adopting the Euro in 2009, Slovakia became one of the few CEE countries to use the currency and reap the benefits of a low inflation rate and a reliable economy. These factors have enabled the Slovakian pharmaceutical industry to grow — not only because of the expertise on offer, but also because of the cost-effective services it can provide.
As a member state of the EU, Slovakia must comply with the regulatory and marketing authorisation requirements set out by the union. This means that the Slovakian pharmaceutical industry is underpinned by stringent quality guidelines and regulations from the European Medicines Agency (EMA). With these requirements in place and a progressive government attitude to innovation, Slovakia is building a reputation as a hub for high quality technical development and manufacturing services, allowing it to stand out from its CEE neighbours.
Prime location
Location has played a pivotal role in the success of Slovakia as a base for pharmaceutical manufacturing, according to the 2016 Healthcare and Life Sciences Review: Slovakia. Slovakia lies in a central location with easy access to major transport hubs such as Vienna, Munich and Prague, as well as having convenient links to wider European regions. This allows its CDMOs to provide quick turnaround and delivery times to its clients and bring products to market faster.
The expertise offered by Slovakian CDMOs is a result of the country's highly skilled workforce and long history of manufacturing. With numerous high quality universities within the country as well as in neighbouring countries, Slovakia's human resources should not be underestimated.
Market growth
Although the size of Slovakia's market remains modest for now, this brings its own advantages. The Healthcare and Life Sciences Review states that Slovakia's size means it is the ideal testing ground for pharmaceutical and biotech companies' most innovative products, before they are rolled out to the rest of Europe.2 The popularity of the Slovakian market is set to rise further as it becomes an even more attractive prospect to investors, following a reduction in its corporation tax to 21% earlier this year.
In recent years, the low-cost services offered in the Asian market resulted in the movement of pharmaceutical manufacturing further afield. However, quality and supply chain concerns have meant that more and more companies are returning their development and production to Europe. It is this combination of cost effectiveness and quality that is allowing the CEE market to make its mark on the industry.
Saneca Pharma: a case study of best practice
Based in Hlohovec, Slovakia, Saneca Pharma is the country's largest CDMO and pharmaceutical employer. Tapping into the local talent in Slovakia, Saneca has built a 600-strong workforce servicing a global client base. With the country's progressive government giving CDMOs the opportunity to grow and develop, Saneca received a substantial grant from the Slovak Ministry of Education, Science, Research and Sport to support new R&D initiatives to manufacture APIs, leading Saneca to grow its R&D team within the company.
In addition, with specialist expertise in the manufacturing of opiates, Saneca is leveraging its local resources. As poppy is a traditional crop in the country, the CDMO has access to the raw material required for morphine production at a large-scale.
Final thought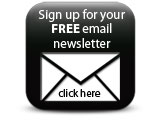 With price pressures and quality standards becoming more challenging across the industry, Slovakia and other CEE countries are rising to the forefront of the European pharmaceutical contract services market, providing quality and cost-effective options. A highly skilled workforce, combined with an easily accessible location in the heart of Europe, means Slovakia is set for a bright future.
References
EFPIA, The Pharmaceutical Industry in Figures, European Federation of Pharmaceutical Industries and Associations: www.efpia.eu/uploads/Modules/Documents/the-pharmaceutical-industry-in-figures-2016.pdf (2016).
Pharma Boardroom, Healthcare and Life Sciences Review: Slovakia: http://pharmaboardroom.com/pharma_report/slovakia-pharma-report (2016).
Companies