Sobi appoints chief operating officer
Alan Raffensperger takes over sales & marketing, supply chain, procurement and IT
Alan Raffensperger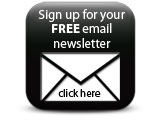 Alan Raffensperger has joined Swedish Orphan Biovitrum (Sobi) as chief operating officer with responsibility for sales & marketing, supply chain, procurement and IT.

Most recently he was chief executive of Benechill, a US medical device company within the hypothermia therapeutic field. From 2005–2010 he was employed by Amgen and served as executive director, Head of Nephrology from 2008–2010 based at the international headquarters in Switzerland, and general manager of the Nordic and Baltic region 2005–2008, based in Sweden.

Raffensperger was sales and marketing director at Roche Pharmaceuticals, Sweden 1999–2004; vice president, Global Marketing Diabetes Care at Roche Diagnostics 1996–1998 based in Germany, and business director Europe, Diabetes Care at Boeringher Mannheim 1994–1996, also based in Germany. He has also held leading positions within Pharmacia in Sweden and the US.

Sobi is an integrated biopharmaceutical company dedicated to bringing innovative therapies and services to improve the health of rare disease patients and their families. Its product portfolio consists of around 60 marketed products as well as projects in the late clinical phase. Key therapeutic areas are inflammation and genetics and metabolism.


Companies