Soligenix studies show vaccine thermostabilisation technology works
Conducts research under existing US$9.4m NIAID grant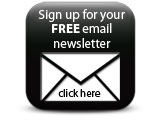 Soligenix has unveiled results from preclinical studies of its vaccine thermostabilisation technology, which indicate that the company can produce stable vaccine formulations using adjuvants, protein immunogens, and other components that ordinarily would not withstand long temperature variations exceeding customary refrigerated storage conditions.

The studies were conducted with the US biopharmaceutical firm's aluminum-adjuvanted ricin toxin vaccine, RiVax, made under precise lyophilisation conditions using excipients that help maintain the native protein structure of the ricin A chain.

When RiVax was kept at 40ºC for more than one month, all of the animals vaccinated with the lyophilised RiVax vaccine developed potent and high titre neutralising antibodies. In contrast, animals vaccinated with the liquid RiVax vaccine kept at the same temperature did not develop neutralising antibodies and were not protected against ricin exposure.

Theodore Randolph, Professor of Pharmaceutical Biotechnology at the University of Colorado Boulder and John Carpenter, Professor of Pharmaceutical Biotechnology at the Skaggs School of Pharmacy and Pharmaceutical Sciences at the University of Colorado Anschutz Medical Campus performed the tests.

Robert Brey, chief scientific officer of Soligenix, said the studies successfully establish the proof of concept that the firm's vaccine thermostabilisation technology works and there is potential to apply this technology to other conventional vaccines that require refrigeration.

'We believe that this technology has the potential to add value to many existing and developing vaccines,' he said

Soligenix has been developing its thermostabilisation technology under a licensing agreement from the University of Colorado funded by a US$9.4m grant from the US National Institute of Allergy and Infectious Diseases (NIAID). The agreement has an expanded scope for thermostable vaccines for biodefence as well as all potential vaccine indications. For biodefence indications, the company is using the stabilisation technology to advance RiVax, its subunit vaccine against ricin toxin, as well as its DNI rPA anthrax subunit vaccine.

Carpenter and Randolph, with Amber Clausi at the University of Colorado have developed the underlying technology.

The World Health Organisation (WHO) reports that 50% of all global vaccine doses are wasted because vaccines are not kept within required temperature ranges.


Companies