Stiplastics opens a new factory in France dedicated to the rise of e-health
Stiplastics, a specialist designer, developer and producer of plastic solutions for the pharmaceutical industries, the health and e-health sectors is due to open its new factory in Saint-Marcellin
A total of €8.6 million has been invested in this site, enabling the company to pool all its operations and meet its customers' various requirements, especially in terms of increasing demand for connected health.
"In 2013, we drew up a development plan forecasting almost doubled sales in five years. This investment will enable us to meet our targets since we are still on track for turnover of €23 million by the end of 2018," said Jérôme Empereur, CEO of Stiplastics.
A cutting-edge production tool
The 10,000 m2 site in Saint-Marcellin in the French département of Isère includes the company's administrative headquarters, design office and production workshops (injection, assembly, storage) where manufacturing is based on lean management principles.
The facility includes the following:
a dedicated injection workshop with 23 electric injection moulding machines weighing 30 to 300 T
an automated assembly area (camera inspections, robot stations) and storage area
a test centre with a dedicated injection moulding machine
In response to the rise of e-health, Stiplastics has also set up a new electronics workshop equipped with special tools including test benches. This 150 m2 space is protected from ESD (Electro Static Discharge) by a controlled environment essential for handling electronic components.
The increasing prominence of connected care has also prompted the company to set up IoC (internet of care). This label and unit is dedicated to designing, developing and producing e-health medical devices, with the main aim of significantly improving treatment and patient comfort.
Stiplastics is therefore now able to design and manufacture medical devices, add electronic components, test them and then pack them ready-to-use for delivery.
"Since 2014, when we entered a true partnership with Stiplastics, immense progress has been made with connected health, a sector that gives much hope, especially in terms of allowing patients to continue living at home. This public health issue is particularly challenging for less urban local authorities like our own."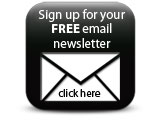 "We are therefore happy and proud to have supported and gained the loyalty of an innovative company involved in the future of healthcare. Its dynamism adds to the appeal of our community of municipalities and we hope, will encourage other companies to set up in our booming region set in an ideal location at the foot of the Vercors mountains near major motorway links," said Frédéric de Azevedo, head of the Saint-Marcellin Vercors Isère Communauté community of municipalities.
Companies