Tackling coronavirus with AI-derived combination drug products: Part I
The ongoing spread of COVID-19 is risking the lives of millions of rare disease patients around the world. Dr David Brown, Chairman and cofounder of Healx, believes the company's data-driven AI platform is perfectly positioned to support the efforts to find effective treatments and, within weeks, predict which known drugs can be repurposed to treat other conditions
Healx, the artificial intelligence (AI)-powered, patient-inspired biotech company specialising in rare diseases, recently announced that it's using its AI platform to develop drug combinations from approved drugs to contribute towards the global efforts to find treatments for COVID-19.
This focus on combination therapies, in which two or more drugs simultaneously target different aspects of the disease pathology, has the potential to ensure a more effective remedy.
Combination therapies are particularly difficult to discover. To uncover potential combination treatments for COVID-19 requires a detailed analysis of the eight million possible pairs and 10.5 billion drug triplets stemming from the 4000 approved drugs already on the market.
Healx's AI platform, Healnet, overcomes this challenge by integrating and analysing biomedical data from multiple sources to predict the combination therapies that are most likely to succeed in the clinic.
The company's efforts to find therapeutic combinations for COVID-19 are being led by Dr David Brown, Healx's cofounder and Chairman of the Board. Dr Brown has more than 30 years of experience in leadership roles in the pharmaceutical industry and, taking some time out of his busy schedule, spoke to Dr Kevin Robinson about the current research.
"Most diseases require more than one drug," he explains: "A simple analogy is a bacterial infection or cancer; the cells mutate … and a virus will mutate in the same way and become resistant to a single drug. So, it's usually best to go with a combination right from the beginning, especially when you've got a disease that's as acute and lethal as this one is. "
"And I think other people are going in the same direction as us too; there was a recent trial in France with a combination of hydroxychloroquine plus azithromycin, which seemed to deliver very good results. That convinces me that beating COVID-19 is going to take a combination approach. The question is, though, how do you put the right combination together?"
Dr David Brown
"First, he continues, "you need a number of single drugs that may be effective at different stages of the infection process. Then, you've got to think about intervention points, and not simply putting different drugs together, which can get very complicated."
"Human biochemistry is far from simple; first, it's a complex organism and, secondly, responding to a disease state is an adaptive process. You can't just look at baseline metabolism, you've got to assess what's happening as the condition progresses … and, right now, we barely understand that for COVID-19 at the moment."
"So, combinations are critical, but it's a very complex thing to put together. However, we specifically created our AI platforms to develop drug combinations, and that's always been our goal. We start with single drugs, but then we've got ways of predicting which combinations might go together."
"As yet, we've been 100% successful for all the projects we've done so far. But, they haven't been infectious diseases, they've been things like autism spectrum disorders, cancers and metabolic diseases … so there's a lot of intimation there."
The move to coronavirus
Healx is primarily dedicated to accelerating the discovery and development of therapies for the 95% of rare diseases that are currently without treatment options. Many patients in this demographic — such as those living with Alström syndrome or cystic fibrosis — suffer from pre-existing conditions relating to the heart and respiratory system, which have been associated with the highest mortality rates amongst COVID-19 patients.
I ask David if infectious diseases were an intended research avenue or whether the current pandemic prompted a sudden course change.
"It's slightly odd," he notes: "Although I have a background in infectious diseases, we started the company to look at single-gene defects in rare diseases for the simple reason that there are a lot of them! Of the 7500 rare diseases, 2000–3000 are derived from single-gene defects and the big advantage of those is that you can model them much more accurately than common multifactorial conditions."
"However, our focus was single-gene defects in human metabolism, not in response to infection. So, at first, we weren't necessarily convinced that we could use our algorithms for infectious disease applications."
Yet, with a career path that includes cardiovascular medicine (and the invention of Viagra), a migraine drug, a foray into bacterial infection and a tenure at Hoffman La-Roche, which led to the discovery of both Tamiflu (influenza) and Saquinavir (HIV) came from that team as well, David can rightly claim a working knowledge of viral diseases.
More recently, he tells me, he volunteered with The Bill & Melinda Gates Foundation and worked with OneWorld Health to look at bacterial diarrhoeal diseases. Plus, as a founding trustee/director of the charity, Antibiotic Research UK, he's also spent some time studying antibiotics and antibiotic resistance.
"So, I understand bacteria and viruses really well. And although we did initially consider applying our algorithms to those kinds of applications, we weren't convinced they would actually work. But, when this disease came along, we sat down and thought very deeply about it."
"Then, when we began to gather data, we realised that the systems we've developed in the past few years could actually be applied to viral diseases as well. And that's when we decided to start to work on COVID-19."
AI: a better way?
Looking ahead, I wonder whether an AI platform such as Healnet might be more effective than a regular pharmaceutical approach in terms of tracking and keeping up with how coronavirus is going to mutate and change.
"It depends on the method you're using," explains David, "but we do have something that I think will be particularly useful in this respect. When a human cell or organ is challenged with a virus, or when it's challenged with a mutation that leads to a rare disease, the gene expression — the way the DNA is expressed — is different compared with the normal state."
"That pattern of gene expression is unique for that disease in terms of the RNA that's produced. As such, the transcriptome in a disease state is different from normal. The technology to explore this phenomenon has only been developed in the last 10 years; and, although very few people are currently using it, we've actually used it a lot at Healx and found it to be incredibly powerful."
"What we look for," he continues, "is both over-expressed and under-expressed RNA in the disease state compared with the norm. Then, we try to find a drug that will reverse that pattern or return it to the status quo. Any part of the transcriptome has room for expression, so you kind of have to try to force it back to baseline."
"If it's under-expressed, you try to raise it back up … and vice versa. Conceptually, it's very simple, but the critical aspect is that it's been successful every time we've used it for every disease we've worked on so far."
"What we're doing now, and can continue to do as the virus mutates, is look at how the expression profiles differ, find a drug — or, most likely, a combination of two or three drugs — that will deal with it and then repeat the process. You just take the mutated virus, repeat the gene expression profiling, send the data back to the algorithms and predict which drugs will work now or work out what you need to do to modify the formula."
Based on that, I ask whether the novel therapy would be a modification of the existing drug(s) or a combination of two or three as-yet untried therapeutics. "I think it's going to be both," David responds: "The drug development process takes years. It may well be accelerated for something as dangerous as coronavirus … but that can also present significant risks with aspects such as safety testing, etc."
"But, I do believe that repurposing can fill a gap and may actually be the safest way of tackling a situation such as this in the long-term anyway. Of course, we absolutely need new antiviral drugs as well … but it's a long, long process."
Given the increased vulnerability of at-risk patients to COVID-19 and the acute need for treatments, Healx is dedicating time, knowledge, experience and technology to fighting the viral infection. The treatments Healx intends to develop are also likely to have wide use amongst other patients as well.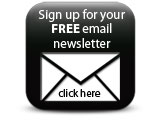 "This approach significantly shortens discovery-to-clinic timelines. Our AI is able to combine two to three existing drugs to formulate the most effective treatment. This approach ensures that any potential treatments we identify can be used by clinicians to help patients very quickly," David concludes.
Companies