The Brexit effect and the outlook for 2019
A Q&A with Richard Pether, Director, Rotech
Richard Pether
Q: What's set to influence your company in 2019?
A: The Falsified Medicines Directive (FMD)
As there have been so many delays and deadline changes to the FMD, some pharmaceutical manufacturers and packers are still watching and waiting to see if anything changes again before investing in the technology their business will need to comply.
However, the FMD compliance deadline of 9 February 2019 is significant and doesn't look as if it's going to be pushed back any further.
A core requirement of the legislation is the serialisation of individual pharmaceutical packs, via unique codes encrypted in machine-readable 2D datamatrix codes.
Besides a randomised unique serial number, the datamatrix codes will be required to carry a manufacturer product code, expiry date and batch number.
To comply with this legislation, many firms will need to re-engineer their production lines. The large pharma firms are already geared up for this, having taken the necessary steps to comply months ago, but not all of the smaller pharma companies are in the same position. There is now only a short window for those firms to comply.
As an alternative to expensive production line upgrades, our machines can precode packaging prior to filling (offline coding).
We've seen an uplift in enquiries over the past few months from smaller pharma firms looking to comply with FMD, as this offline coding solution particularly suits manual packaging or smaller lines. We expect this trend to continue and anticipate further growth in offline coding sales from smaller pharma firms as the February 2019 FMD deadline draws nearer.
Thermal inkjet transfer (TIJ) printing
TIJ printing is set to really take off as the coding technique of choice among food manufacturers, as an alternative to CIJ (continuous inkjet) and TT (thermal transfer) printing.
As most food manufacturers only need to put fairly simple information onto their packaging – use by date, best before date, and perhaps a traceability code – CIJ and TT printers are actually much more complex than they need.
Quick and easy to use, and with a small footprint, TIJ printers are more appropriate for the food industry and have already been popular in the pharmaceutical industry for some time. Now that the cost of TIJ printing has come down and the performance of the ink has improved, we're anticipating strong growth among food manufacturers.
TIJ printing is particularly appealing to luxury and artisan food producers, and we expect further growth from this market in 2019.
TIJ can print in white and at really high resolutions (up to 600dpi), which suits luxury brands. And as TIJ printers are so user-friendly – quick to start, small footprint, easy to clean and maintain – they're perfect for smaller, artisan producers, and will enable more of them to move from hand coding to semi-automation throughout 2019.
Q: What packaging or coding trends do you foresee for 2019?
A: Vaping
One area that has really taken off in 2018, and which I expect to continue to grow throughout 2019, is vaping.
As it falls into the healthcare sector, packaging for vaping products needs to contain a lot of information, so there is plenty of scope for coding firms such as Rotech to continue to exploit this market.
Late-stage customisation
I also expect to see further growth in late-stage customisation, when manufacturers hold fewer packaging variants (for example, six different packaging types) but, thanks to automation, are able to customise them in, say, 200 different ways. This will give them greater flexibility and reduce lead-times even further.
The demise of pouches? I think it will be interesting to see how the plastics debate continues to affect the packaging industry.
The pouch has been hugely popular in recent years but, as it's made from plastic, will we see this trend start to reverse? If so, what will take its place?
Q: Finally, what impact do you think Brexit will have on your business in 2019?
A: From a political point of view, Brexit is in a mess, and who knows what the outcome will be.
But, from a business perspective, we just have to carry on. We're in the business of building machines, sending them to Europe and across the world, and also buying in from Europe.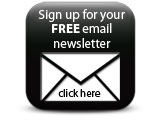 Brexit or not, that will continue. We need to trade across the Channel, just as much as those on the continent do, too. To put it simply – stuff Brexit, we've got a business to run!
Companies