Thermo Fisher Scientific expands R&D capabilities in China
Establishes China Innovation Centre in Shanghai to provide laboratory space and multiple training courses
Thermo Fisher Scientific has opened a US$9.5m China Innovation Centre in Shanghai, significantly expanding its research, development and training capabilities to support high-growth markets in the Asia-Pacific region.
The new centre is expected to add 200 to 300 engineers over the next two to three years. It will include a Technology Training Centre to instruct up to 2,500 customers a year in the use of the firm's chromatography and mass spectrometry systems, among other technologies.
'China is one of our fastest-growing markets and continues to be a key contributor to our success,' said Marc Casper, President and Chief Executive of Thermo Fisher Scientific. 'The China Innovation Centre builds on our well-established local presence and is an important next step as we align our product development efforts with investments in our manufacturing infrastructure.'
The Shanghai centre comes on the heels of the company's new $20m manufacturing facility in Suzhou, which opened in November 2012.
The new China Innovation Centre includes more than 30,000ft2 of biology laboratories in addition to design-verification-test and application laboratories. An additional 10,000ft2 are reserved for training, allowing multiple training courses to be taught simultaneously.
Thermo Fisher founded its original China Technology Centre in 2010 as a research and development site for instruments and other products for Asia-Pacific markets.
Thermo Fisher says its revenue in China grew by more than 20% in 2012.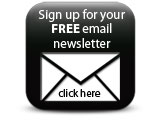 In addition to Shanghai and Suzhou, the company has operations in Beijing, Guangzhou, Hong Kong, Chengdu, Shenyang and Xi'an, with nearly 2,300 employees in the country.
Featured Companies