Time to rethink your biopharmaceutical workflow?
Udo Losehand, Head of Global Technical Developers, Roquette, explains everything you need to know about single-use precision dispensing technology
The biopharmaceutical market continues to experience significant change, with demand for innovation higher than ever.
Dr Kevin Robinson talked to Roquette's Udo Losehand to delve deeper into the challenges that the industry is facing, why biopharmaceutical manufacturers are increasingly looking to invest in single-use systems — such as precision dispensing technology — to streamline their processes and the key benefits these technologies can bring to operations.
KSR: What challenges are biopharma companies currently facing in terms of processing?
UL: The global biopharmaceutical industry is growing considerably … with no signs of slowing down. As a result, organisations are facing significant pressure in terms of keeping pace with innovation and bringing new drugs to market quickly and safely — all while keeping costs down and complying with evolving regulations.
However, improving efficiencies without compromising on quality is particularly challenging because of the complexity associated with handling and weighing raw materials.
For many biopharmaceutical manufacturers, this process can be extremely time-consuming and often needs additional procedures to be put in place. In turn, this can further increase the risk of cross-contamination.
KSR: What effect has the COVID-19 pandemic had on the biopharma industry?
UL: Throughout the pandemic, the world has looked to the biopharma industry for a response — and a quick one at that! To innovate and mass produce a vaccine that would be effective against the SARS-CoV-2 virus is no mean feat.
In fact, the progress made last year in terms of vaccine formulation has forever changed the way the industry will develop future inoculations and other biopharmaceuticals so they can be produced in reduced timescales, more cost-effectively and in the quantities needed to protect the population.
The pandemic has also highlighted the need for companies to implement robust biopharmaceutical processes that offer the flexibility needed for heightened demand and/or fluctuating capacity requirements, so manufacturers can respond quickly and more efficiently to future outbreaks.
Udo Losehand
KSR: Why are so many biopharmaceutical manufacturers moving towards single-use systems?
UL: One way that biopharmaceutical companies can accelerate time-to-market and effect rapid scale-up is by streamlining complex workflows. Let's consider, for instance, the process of handling and weighing biopharmaceutical ingredients; this can be extremely time and labour intensive, requiring additional procedures to be in place and increasing the margin for risk or contamination.
The implementation of single-use technologies (SUTs), such as precision dispensing technology, can directly address these challenges, as well as offering compliance and manufacturing flexibility.
For example, single-use packaging and right-size weighing capabilities can be implemented to allow processors to seamlessly discharge raw materials into a bioreactor. Additional benefits include increased productivity, lower contamination risk and greater compliance and control.
KSR: How does single-use technology compete with the traditional stainless-steel use in biopharmaceutical manufacturing?
UL: Owing to the market's ever-changing needs and demand for flexibility, the industry is certainly trending towards single-use systems, including small-scale bioreactors, connectors and packaging solutions.
But existing stainless-steel set-ups remain important in pharmaceutical manufacturing. The challenge with stainless-steel equipment, though, is that it's often associated with a higher risk of contamination and must undergo extensive cleaning and sterilisation between production runs — a process that requires significant downtime, incurs substantial costs and can introduce delays or bottlenecks in the manufacturing process.
SUTs offer a way to overcome such delays and hurdles, enabling manufacturers to simplify operations and maximise safety and efficiency.
KSR: Are these technologies easily integrated into existing workflows?
UL: SUTs are easily and quickly integrated into existing manufacturing processes and adaptable across a diverse range of workflows, including single-use, stainless-steel or hybrid systems.
As such, they can bring the flexibility needed to keep pace with the ever-changing pharmaceutical landscape while remaining cGMP and FDA compliant.
Roquette's Precision Dispense service, for instance, offers a "plug and play" solution that reduces the amount of training required after implementation. In turn, this reduces the work hours a facility must invest in material handling, streamlining workflows and further enhancing process efficiencies.
KSR: Are there any risks associated with single-use systems?
UL: Like any technology, there are some risks associated with SUT. Although they offer many benefits — such as flexibility, speed and ease of integration — single-use systems can be a complex component of operations that require the co-ordination of many factors to be successful.
Some major risk factors are associated with the film, unit operations or supply chain for instance.
As an example of how significant issues can be if not monitored properly, one single bag failure can cost a manufacturer between $100,000 and $1,000,000, whereas leaks in a single-use system can result in loss of product valued up to $20,000,000.1
So, it's important to have the right expertise in place to ensure everything runs smoothly.
KSR: Single-use systems tend to be composed of plastic components; should manufacturers be concerned about having a detrimental impact on the environment?
UL: One of the shortcomings of SUTs is the accumulation of plastic waste; but, in reality, the single-use bioprocess industry accounts for less than 0.1% of the plastic resin produced globally.2
So, although it may appear to cause significant waste at a plant level, it represents a small amount when compared with the global quantity of plastic used for packaging.
Some manufacturers would say that the benefits of SUT — especially in the emerging field of targeted therapeutics — outweigh the environmental impact. Nevertheless, the pharmaceutical industry is looking at ways to become more sustainable.
Across the biotechnology industry, this waste is currently managed according to strict regulations and waste treatment paths. There are also many ongoing innovations in this area to improve the lifecycle management of plastic components.
Citing Roquette's Precision Dispense packaging as an example, it is recyclable and therefore more environmentally friendly. There are also other examples whereby bioprocessing plants have installed cogeneration units, which convert plastic waste into energy, including heat and electricity.
Meanwhile, other facilities have partnered with national environmental companies that take plastic waste and transform it into industrial-grade plastic.
KSR: What does the future of single-use technology look like?
UL: Although there will always be a place for stainless-steel and hybrid technologies, we expect the importance of SUTs to grow in coming years.
The pharmaceutical industry is experiencing a shift away from "blockbuster dependence," which sees manufacturers target large, generalised patient populations with popular drug products that ensure predictable profit, to personalised medicines for smaller patient populations.
The growing focus on personalised medicines and the complexity this brings to bioprocessing requires a swift repurposing of existing assets, making it critical to optimise efficiencies whenever possible.
In other words, manufacturing smaller amounts of more specialised product requires existing processes to be rethought: batches must be produced more often, raw material weights and properties will vary and multiuse apparatus will require more frequent cleaning.
To keep pace with these developments while ensuring business profitability and productivity, we expect manufacturers to look increasingly towards SUT, such as precision dispensing, to facilitate the safe and efficient production of specialised pharmaceuticals.
KSR: What makes Roquette's Precision Dispense service different from other solutions on the market?
UL: Roquette's Precision Dispense service is more than a "me too" product. It's a complete solution — from providing the raw materials to handling, weighing and sealing ingredients in a high-quality dispensing bag — that's available for our entire biopharma portfolio.
Partnering with Roquette brings additional benefits too. First, we're a key player in the pharmaceutical space, with a long track record and presence in global markets.
Secondly, our Precision Dispense service uses materials that are industry approved and produced in a vertically integrated process, offering a single point of audit and providing clarity in terms of the origin of different ingredients and technologies.
By partnering with us, customers gain access to the flexibility and customised solutions needed to navigate the complex biopharmaceutical market.
Opting for a vertically integrated partner such as Roquette also assures lower risk and complexity, tighter control, reduced logistical costs and security and stability of supply. Moreover, we offer the technical know-how, end-to-end product knowledge and regulatory support needed to access new markets and secure novel opportunities for profitability and competitiveness in the market.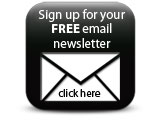 References
www.beroeinc.com/article/advantages-risks-future-single-use-technology-biopharmaceutical-production.
www.genengnews.com/topics/bioprocessing/how-should-companies-deal-with-single-use-accumulated-plastic-waste.
Companies