Trends in partnership outsourcing
Contract Manufacturing | Research
As pharmaceutical and biotech companies are continually pressured to bring products to market more effectively, by driving innovation, reducing costs and shortening lead times, it should be expected that the role of the outsourcing provider is also continually changing and evolving
Largely resulting from buyer activities such as vendor consolidation and cost aggregation, high performing providers such as PCI Pharma Services are being regarded more as strategic partners than tactical outsourcing vendors. With this change comes a value-based supply model expectation.
Whereas in tactical outsourcing the relationships are very 'arm's length' and transactional in nature (get the order, fill the order), in a true partnership, the two parties work together to achieve mutually beneficial solutions — typically during a much longer supply period.
As an outsourcing partner, there is an inherent requirement to deliver tangible value: that value may involve cost savings or mitigation, but might also include ways to improve product quality and safety, or reduce risk; ways to improve the patient experience; ways to improve the supply chain; or any other facet of the business that improves the overall performance of the client and provides a competitive advantage in the global healthcare market.
Progressive companies have developed scoring systems to evaluate strategic suppliers on this 'total performance' metric — providing an evaluation methodology for intangibles such as innovation, risk mitigation, quality, loss/scrap reduction, price and performance, and even facets such as environmental sustainability. The supplier is expected to do more for the relationship than what was expected in a traditional tactical sourcing model, and the benefit to them, in turn, is stable, secure product demand, information sharing and long-term commitment to the relationship.
In a partnership model, not only is this value creation an expectation of the pharmaceutical company for supplier performance, but also provides motivation for the vendor partner because what is good for one party is mutually beneficial to the other — ultimately resulting in shared and successful outcomes for both.
The other expectation in a strategic partnership model is the role of the supplier in anticipating, identifying and acting upon market factors and trends, translating them into strategies and service offerings that increase competitiveness for the client in both the current market environment as well as the future.
Speed-to-market
Pharmaceutical and biotech companies are increasingly required to pare down their pipeline molecules to the most promising candidates and bring those therapies to market as quickly and as cost-efficiently as possible. Yet, despite this intense effort, it is reported that 19 out of 20 medicines in experimental development fail.1
Only one third of medicines in Phase I progress to Phase II, or from Phase II to Phase III, and then proceed to commercial realisation. Ultimately, this puts a financial burden resulting in a cost of approved products at roughly $2 billion per successful commercial therapy.1 This sizeable attrition places pressure to get meaningful results as early possible, or in industry speak 'kill it fast,' to minimise expenditure on candidates that will ultimately never be commercialised.
An exciting technology on the market that helps to achieve early results in clinical studies is Xcelodose. At its core, the Xcelodose methodology allows companies to sidestep much of the formulation development activities that can bog down the timeline in realising meaningful clinical data. Xcelodose units precisely meter active drug product into capsules, vials, sachets or other oral delivery forms, providing clinicians with a way to deliver drugs to patients in early phase clinical studies. Developers can then gain knowledge about human interactions very quickly in the developmental stages and sort out the promising candidates.
Oncology is a particularly intense area of focus for the global pharmaceutical market. In the healthcare market, global oncology spending reached $107 billion in 2015, an 11.5% increase compared with the previous year, and is expected to grow to $150 billion by 2020.3 There are currently 586 drugs in the overall pipeline development for oncology treatment.2
In late phase drug development specifically, oncology therapies represent approximately 25% of all pipeline medicines being developed, which include Phase II, Phase III and drugs registered for approval.2 This has been an area of success for the industry, with more than 70 new cancer treatments for more than 20 tumour types entering the market during the past 5 years.3
Accordingly, PCI has invested considerably to support the development and commercialisation of potent compounds, of which oncology therapies represent a large proportion. These are high value therapies with considerable restrictions for safe and effective handling in manufacturing and packaging operations. PCI's industry leading centre of excellence in Tredegar, UK, is engineered for the completely contained drug manufacture of these potent compounds and was recognised as an ISPE Facility of the Year for this cutting-edge site.
In support of the partnership outsourcing model, PCI has worked with leading pharmaceutical companies and developer Capsugel to introduce a fully contained Xcelodose unit to support potent compound development. This allows PCI to work with clients on developmental services for potent compounds that expedite clinical development and, at the same time, ensure the safe and effective handling of these powerful therapies. This expertise and value creation has allowed clients to achieve speed to market in the highly attractive oncology market and considerably reduce costs in early phase development.
Innovation and assurance
Drug delivery forms continue to change and evolve in the healthcare industry. Although there is an ongoing requirement for traditional oral solids such as tablets and capsules, there is growing demand for novel controlled release or quick-dissolve oral delivery forms. The growth in biologics and biosimilars has also driven significant change. It is estimated that by 2020, biologic medicines will account for more than 28% of the global pharmaceutical revenue.4 This is driven by the fact that 37% of all medicines currently in clinical development are biologics.4
These high value therapies involve parenteral delivery, most prominently injectable forms such as vials, ampoules, syringes and increasingly highly engineered and customised autoinjectors or injectable pen style deliveries.
Adding to the complexity, these biologics predominantly require an end-to-end cold chain logistical channel, from initial manufacture through packaging and downstream distribution to the clinic or home for administration to the patient. This requirement for end-to-end cold chain compliance involves many logistical touch points in the traditional domestic-based supply model. The challenges are further exacerbated for the growing rest-of-world supply, particularly in emerging markets where the infrastructure to support cold chain compliance may be developing more slowly.
Having broad experience supporting many of these high value, highly complex biologic programmes allows PCI to support pharmaceutical and biotech companies with industry best practices to ensure success. PCI supports clients with expansive capacity for cold chain infrastructure, rigorous practices to ensure cold chain compliance and insights into global logistics to supply those emerging markets most effectively.
We have also developed highly engineered and automated technologies for developing and producing even the most complex patient delivery forms, such as safety syringes and advanced autoinjectors. This focus on biologic delivery helps clients to mitigate their supply risk as well as providing patients with innovative, portable and convenient medicines.
Specialised medicines
Increasingly, the global pharmaceutical industry is looking to commercialise medicines for unmet needs and unserved patient populations. Capitalising on FDA's support in this area, the industry saw the approval of a record number of new medicines during the past 2 years, a significant proportion of which benefited from special FDA designations to expedite approval.
Continuing a trend witnessed in 2014, in calendar year 2015, 36% of FDA approvals (16 of 45), were designated as 'first-in-class' and 47% (21 approvals) were for orphan disease indications: 14 approvals had Fast Track status, 10 were Breakthrough Therapies, 24 had Priority Review, and six had Accelerated Approval (designated for drugs for a serious or life threatening illness that offer benefits compared with existing treatments). In total, 60% of the new drug approvals utilised one of the four expediting categories FDA has created to inspire the development of therapies for unmet needs.5
This new class of medicines represents very specialised therapies for select patient populations, reflected in small volume yet very high value production batches. Many of these medicines have special needs in manufacturing and packaging operations — such as potent compound considerations and cold chain needs — which, combined with their significant manufacturing cost, requires them to be effectively managed with the same focus and diligence as would be required for controlled substances.
Through its industry leading position for product launches, PCI is fortunate to be able to support the development and commercialisation of many of these new breakthrough therapies and bring life-saving medicines to patients around the world. The shared partnership model allows for ownership and accountability — allowing for safety in supply, efficient operations, high levels of compliance, responsiveness to changing market conditions and, ultimately, peace of mind for clients to develop these valuable therapies to underserved patient populations — a shared goal for both pharmaceutical client and partner supplier.
References
1. www.forbes.com/sites/matthewherper/2013/08/11/ the-cost-of-inventing-a-new-drug-98-companies-ranked/#526608111628.
2. www.imshealth.com/files/web/IMSH%20Institute/Reports/ Medicines-Use-and-Spending-in-the-US-2015-to-2020/R&D_Pipeline.pdf.
3. www.reuters.com/article/us-health-cancer-spending-idUSKCN0YO0BQ.
4. www.imshealth.com/files/web/IMSH%20Institute/ Healthcare%20Briefs/Documents/IMS_Institute_Biosimilar_Brief_March_2016.pdf.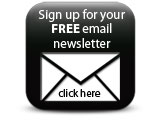 5. www.fda.gov/downloads/Drugs/DevelopmentApproval Process/DrugInnovation/UCM485053.pdf.
Featured Companies