Turkish pharma grows by 15.6%
Contract Manufacturing | Ingredients | Equipment
CPhI Istanbul shares MENA trends and challenges for 2016
Key growth drivers for the MENA region were forecasted at CPhI Istanbul (1–3 June 2016), with outsourcing, vaccine development and biotechnology emerging as major trends.
Experts and C-level executives debated the region's major opportunities and challenges during the event. At the 'C Suite Meet Up' representatives from BI, Daiichi Sankyo and industry bodies debated the overall picture of the pharma economy.
CPhI Istanbul, which attracted more than 4465 attendees and leading executives, brought together hosted buyers from countries such as Jordan, Iran, Lebanon, India, Azerbaijan, Uzbekistan and Georgia, along with Turkish pharma companies for commercial discussions, knowledge sharing and analysis. And, during the next 5 years, experts forecast that regional outsourcing will continue to accelerate as governments seek to have more medicine produced locally.
Haluk Balci, Chief Operating Officer in Turkey in UBM EMEA (Istanbul), commenting on a CPhI Turkey pharma report released at the event — which showed the Turkish pharma economy having grown by 15.6% in the last year to reach 15.9 billion lira — added: 'The biggest development in 2016 for the pharma industry is the initiative commenced by the government to reduce imports and increase local production in the pharma industry. Certainly the developments in localisation will set the course of the Turkish pharma industry in the years to come.'
Overall, third party manufacturing is forecast to expand in the MENA region as many companies do not want to have established assets everywhere, so decreasing the burden of headcount and direct exposure is important, especially if demand and volumes are not reaching critical mass. As a result, third party manufacturing is the preferred option for multinationals and SMEs looing to enter the market.
Moreover, as the emerging CMOs become established and more confident, investments across advanced technologies and biotechnology will increase. Ultimately, the next 5 years should also bring increased regional harmonisation of regulatory standards and help nurture a regional exports market.
Recent trends in standards have seen an increasing number of manufacturers adopt cGMP, OPEX and Lean strategies, with the main manufacturing bases located in Turkey, Saudi Arabia, Egypt, Algeria and Iran.
Nevertheless, experts warned that for the region to reach its full potential, a number of changes and challenges needed to be overcome. Notably, whilst manufacturing standards are now reaching cGMP, they are often not yet ready for EU or FDA approval. Additionally, the view is that some of the newer technologies are not available regionally, with a knock-on effect of reducing local sector experience.
However, with increased investment and government support, companies are now addressing existing gaps in their manufacturing and infrastructure.
'Turkey is reinforcing its regional leader role, owing to its logistic and economic characteristics in the area. We believe that our country has the potential to become a regional base for the pharma industry. In fact today, we see that our country is a centre of attraction in this sense. However, there are a number of steps needed to realise this. Supporting local production and R&D investments and stimulating export are very important for achieving the regions potential,' said Philipp Haas, Chairman of Board of Directors and CEO of DEVA.
Big pharma representatives acknowledged that there is strong basic infrastructure and knowledge for the manufacture of solid and liquid medicines in MENA. However, they tempered that by adding that manufacturing cost per unit is still high due to not reaching a critical mass of production, outside of the generic companies.
This is now predicted to change as local and regional demand for medicines is increasing, as are regional healthcare budgets. As a result, with the economies' gentrifying, consumer products will grow and antibiotics, cardiovascular and GI generics will remain the biggest products classes.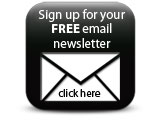 Hande Yilmaz, Marketing Manager, at CPhI Istanbul, added: 'This year we have seen a notable increase in thought leaders and international companies attending at CPhI Istanbul. What is clear, is that if we can bring these regional players together, to debate the current challenges and meet new potential partners, we will see strong growth across the manufacturing base in Turkey and the wider MENA region.'
Companies