UK government forms international partnerships to tackle global challenges
Science and Universities Minister has announced the 28 successful projects that have won a share of £279 million to take on antimicrobial resistance, eco-friendly packaging and other global challenges
Chris Skidmore, Minister of Science and Universities, has announced the launch of a new international programme. The initiative is designed to increase global collaboration to tackle some of the world's biggest challenges. There have been 28 successful projects across many countries that will receive varying shares of £279m.
The first four grand challenges being focused on are the global trends which will transform our future: AI and data, an ageing society, clean growth and the future of mobility
Of the 28 successful projects, 16 will be receiving a share of £79m, from the Fund for International Collaboration, which will be match funded by partnering developed nations.
The other 12 projects will be supported by £200m from the Global Challenges Research Fund.
These projects will be involved in the creation of "hubs" across the globe to be a centre for the subject of the work. All successful projects will be managed by UK Research and Innovation (UKRI).
The project subjects range from tackling the growing problem of anti-microbial resistance, developing the next generation of eco-friendly packaging, to using the latest technology in AI to improve the lives of millions suffering from dementia.
Examples of the projects being funded are:
Tackling antimicrobial resistance - this research programme between the UK and India will develop solutions to tackle antimicrobial resistance which is a growing global health concern.
UK-Korea Health Sciences collaboration - to focus on better diagnosis of dementia through the use of AI.
UK-USA Breakthrough Technologies to Advance Crop Breeding -supports the development of breakthrough technologies to breed next generation crops by using advanced genome editing.
Action Against Stunting Hub - to understand child stunting and the interplay of parasites
Ecology and Evolution of Infectious Diseases - to understand disease emergence and transmission and improve strategies to control or prevent infectious diseases.
Commenting on the announcement Skidmore said: "The UK has a reputation for globally influential research and innovation and is at the centre of a web of global collaboration – showing that science has no borders."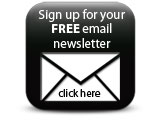 The programme aims to address global problems whilst also creating jobs and opportunities to stimulate the UK economy.