US gene therapy CDMO enters virus manufacturing partnership
Biotechnology | Contract Manufacturing | Ingredients
Vigene Biosciences will provide manufacturing services for ASC for both early-stage and commercial virus production
Photo as seen on Vigene Biosceinces website
ASC Therapeutics, a US gene therapy company, has entered into a long-term strategic manufacturing partnership with Vigene Biosciences, a Maryland-based CDMO.
Vigene will provide ASC with access to GMP manufacturing including viral vectors and plasmid DNA for its hemophilia A gene therapy clinical programme, as well as a manufacturing platform for future gene therapy programmes.
"Vigene is excited to become a long-term CMC partner for ASC with multiple newly built, state-of-the-art GMP suites and high-titre virus producer cell lines," said Dr Zairen Sun, Vigene's President and CEO.
Sun explained that Vigene is well positioned to support ASC for both early-stage and commercial virus production.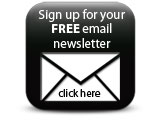 "The genetic platform technology developed by ASC is going to change the way serious diseases are treated in the future. We have seen remarkable potency data in our Hemophilia A IND-enabling gene therapy studies," said Dr Ruhong Jiang, ASC Founder and CEO.
Companies