UniQure to build gene therapy production plant in US
Will produce commercial grade gene therapy products and expand current production capacity
UniQure, a Dutch human gene therapy specialist, is to build a 55,000ft2 manufacturing plant in Lexington, Massachusetts, which is expected to be operational by 2015.
The plant will produce commercial grade Adeno Associated Virus (AAV)-based gene therapy products and significantly expand the company's current production capacity.
Along with a current EMA-approved plant in Amsterdam, the company will have two validated manufacturing sites on stream to ensure the supply of commercial grade material for its pipeline of products.
UniQure raised US$10m in venture debt from Hercules Technology Growth Capital to finance the build-out of the US plant, and for general working capital purposes.
'The construction of this facility represents our commitment to establishing a global, fully integrated gene therapy company as we continue to build on our leadership position in the field of AAV-based gene therapy products,' said Jörn Aldag, CEO of UniQure.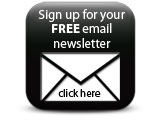 In connection with the US expansion, the company has appointed Lance Weed as VP US Operations. Weed, who will join the company on 1 September, was previously Executive Director, Site Operations at Amgen, and prior to that VP of Operations at BioVex. He has extensive experience with the manufacturing of viral-based pharmaceuticals.
Companies