Unique device identification: make your mark
Arthur Smith, Global Marketing Manager for Pharmaceutical and Medical Devices at Videojet Technologies, looks at how coding and marking plays a key role in the medical device industry through the use of unique device identification (UDI)
Unique device identification (UDI) is a system used to identify medical devices entering the healthcare supply chain. Each device (and version or model thereof) will have a designated number assigned by the manufacturer or labeller, which must be added in both machine (AutoID) and human readable form to both the packaging and, in some cases, the device itself — provided it is required to do so under the regulation.
The rule also requires dates on medical device labels to conform to a standard year-month-day format (2013-09-30, for example) to ensure those dates are unambiguous and clearly understood by device users. The standards have been developed by regulators such as the US Food and Drug Administration (FDA) to increase patient safety via the ability to effectively track devices through their distribution and use. In Europe, the European Commission has introduced the European Medical Devices Directive to ensure the health and safety of EU citizens is protected in this area.1
As a globally recognised standard, every medical device manufacturer will be required to comply with the regulations, which state that a UDI must be included on device labels and packages, unless there is an exception or alternative stated within the rules.
Of what does a UDI consist?
To explain the components of a UDI, there is a simple formula that can be employed: DI + PI = UDI. DI stands for Device Identifier, which provides information regarding who placed the UDI on a specific product (the labeller or manufacturer) and the model or specific version of the device itself. PI stands for Production Identifier, and is the section of the code that provides information such as lot or batch number, expiration date, serial number and manufacturing date.
Codes must be issued by agencies accredited by the regulator, such as GS1, and once employed must be submitted to a central database called GUDID. The FDA administers the Global Unique Device Identifier Database (GUDID).
What are the benefits of UDI?
The system has been designed to identify specific medical devices, wherever they are throughout the global supply chain, and provide the medical professionals employing the devices with accurate information. This will enhance patient safety by, for example, reducing misidentification or confusion regarding a specific device's appropriate use and/or preventing confusion with any similar device, which might lead to misuse of the device. It will also allow for far superior management of medical device recalls.
Healthcare providers will no longer have to access multiple, inconsistent and potentially incomplete sources in an attempt to identify a device. Access to this level of information will also allow for the more rapid development of solutions to reported problems, allowing them more opportunity to identify potential issues and to make necessary adjustments, and more effective safety communications through the ability to precisely focus alerts. The ability to keep track of medical devices throughout their time in the healthcare supply chain will also enable manufacturers to learn about their performance and quality in the long-term.
Glossy packaging, flexible films and foils can now be marked consistently with more durable codes
How do we define medical devices?
Medical devices are separated into four classes, Class I, Class II, Class III and implantable, life-supporting and life-sustaining devices. Each is based on the risks associated with the device in question, with Class III representing the highest risk category.
Class I devices represent the lowest risk; for example, products such as dental floss and band aids fall under this category. Class II devices are higher risk and, according to FDA guidelines, "require greater regulatory controls to provide reasonable assurance of the device's safety and effectiveness." Blood pressure kits are a good example of a Class II device. The higher risk Class III category includes items such as knee prostheses and replacement heart valves (devices under this category usually require FDA approval before they are allowed to be marketed) and, finally, implantable devices are items such as pacemakers.
In addition to the label or packaging being clearly marked, it is important to note that medical devices that are intended to be used more than once, and which will be reprocessed before each use, require a UDI as a permanent marking on the device itself. This is because they will almost certainly be separated from their original packaging after first use. Table I illustrates the timelines required for compliance with UDI.
Coding and marking technology
When it comes to regulatory and traceability codes and high read-rate barcodes, contrast and legibility are not areas that are negotiable. It is imperative that manufacturers have the correct printing or marking technology in place to be compliant with UDI legislation. The correct method to employ will largely depend upon the substrate that is being marked. Thermal Inkjet Printers (TIJ), for example, have been popular for medical device packaging for many years. They are best deployed to print onto the lidding web before it is heat sealed, and are easily integrated with thermoforming or FFS (Form Fill Seal) packaging equipment.
The printers perform extremely well on common substrates used for the packaging of medical devices, such as DuPont 1059B and 1073B, Tyvek and medical grade paper, and are capable of operating at high speeds on production lines without fear of compromising on print resolution. TIJ solutions are commonly used to print 2D DataMatrix codes and are ideal for marking on folding cartons. In addition, new TIJ Flex Solvent inks from Videojet provide advantages on certain non-porous substrates that were previously difficult to mark. Glossy packaging, flexible films and foils can now be marked consistently with more durable codes.
Continuous inkjet is also a versatile solution, capable of printing up to five lines of text as well as 2D and linear barcodes across a wide range of packaging formats and materials, whereas Thermal Transfer Overprinters are perfect for coding onto flexible films and labels.
For those devices that require permanent marking, laser technology is an obvious choice. The process is non-contact and produces high quality, permanent marks with very few consumables used during production. There are several options for laser marking in terms of laser source, from CO2 and fibre to UV and YAG. Systems available on the market are configured in different power outputs, allowing for use on a wide range of substrates and applications.
Always plan effectively
To prepare a production line for UDI coding purposes, it is advisable to plan carefully before making a final decision on which technology is best suited. Production line audits are invaluable, as is sample testing on the substrates that are being dealt with. Taking the time to get it right by working in partnership with a technology provider will help to optimise operations and achieve maximum uptime.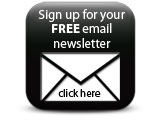 The medical device industry, as we have seen, demands the highest quality when it comes to variable coding and, to remain compliant, companies must ensure legibility and contrast are second to none, alongside the ability to maintain accurate records for reporting purposes. By working with Videojet, medical device manufacturers can rest assured that their products are coded accurately, efficiently and at a cost that allows a solid return on investment.
Reference
http://ec.europa.eu/growth/sectors/medical-devices/regulatory-framework/revision_de.
Companies