Variety of medical tubing from Qosina
Medical tubing of various materials for large production and prototyping
Qosina offers a wide selection of in-stock and custom medical tubing for prototyping and large-scale production. The company supplies various sizes and durometers off-the-shelf, including PVC, Silicone, FEP, HDPE or DEHP-Free PVC tubing.
The company has the capability to provide cut-to-length tubes and multi-lumen configurations, along with custom durometers, sizes, colors and materials. Popular brands include Tygon, C-Flex and PharmaFluor available for immediate shipment.
The company offers low minimums and short lead times. The website, qosina.com displays pricing, the latest catalog, sign up for monthly e-newsletter and order forms for products and samples.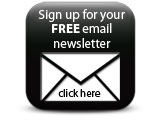 Based in Ronkonkoma, New York, Qosina is a worldwide supplier of thousands of stock OEM components including bioprocessing accessories, compression fittings, ENFit connectors, luers, clamps, clips, check valves, stopcocks, hemostasis valves, tuohy borst adapters, swabs, spikes, syringes and tubing to the medical and pharmaceutical industries.
Companies