Vial traceability expertise from Schott, Heuft and GEA
A complete solution from Schott, Heuft and GEA is designed to make drug counterfeiting practically impossible
In collaboration with Schott and Heuft, GEA has developed a vial traceability solution that will help the pharmaceutical industry to implement the EU's drug anticounterfeiting directive, safeguard the rights of trademark and patent holders and, ultimately, protect patients.
The clock is ticking! The European Commission's Directorate General for Health and Food Safety will soon be publishing the drug anticounterfeiting directive. From the end of this year, pharmaceutical manufacturers will have until 2018 to implement the requirements of the new legislation and ensure the end-to-end verification of drug authenticity.
A new type of system for the continuous traceability of primary packaging, including complete process and product data backup, could provide a solution. The combined efforts of the three companies have resulted in a process that provides unique marking, clear identification and the consistent traceability of pharmaceutical primary packaging, making drug counterfeiting practically impossible. The system also offers continuous quality inspection, 100% line clearance and precise sampling.
Ensuring distinctive and unmistakable marking and the 100% traceability of pharmaceutical products in vials or containers by laser coding and code verification, the system also includes process and product monitoring data from primary packaging production, grading and freeze drying, right up to the final finished product! This not only prevents drug counterfeiting and protects intellectual property, it also helps to uphold the health of the patient.
Unique marking and clear detection
Schott technology is used to laser mark a 2D barcode onto the glass vial or bottle during production. The code must be compatible with ISO/IEC 1515 and 16022 standards, and have no adverse effect (microcracks, defects or loss in mechanical stability) on the quality of the glass.
Heuft's innovative all-round code verification system, which is fully compatible with GEA's Automatic Loading and Unloading System (ALUS) and suitable for oRABS, cRABS and isolator use, then checks the (GS1) coding. Loading speeds of up to 500 vials per minute are achievable, with each vial being subjected to a full examination both before and after lyophilisation.
The optical inspection includes the verification of the product contents, the batch data and the ISO/IEC 15415 code grading. In addition, a fill quantity, stopper position and glass defect check are also possible. Full detection reliability is ensured, even if the containers are misaligned. A special Heuft rejection system removes any faulty items from the production flow, without the use of compressed air. As such, the system meets Class A cleanroom standards and allows unrestricted use in laminar flow areas.
Continuous monitoring and full traceability
With continuous monitoring, the actual position of each coded container can be determined with millimetre accuracy at any time, providing perfect traceability throughout the entire process chain. And, comprehensive real-time data management ensures the efficient transmission, serialisation and archiving of unique, verified identification and batch data. This complete cGMP- and GAMP-compliant solution from Schott, Heuft and GEA helps pharmaceutical manufacturers to implement the upcoming EU directive and effectively prevent drug counterfeiting.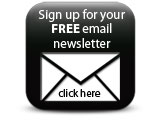 With the ultimate aim of guaranteeing a unique identification code for each sample, tracking it during the freeze drying process, having real-time access to the data and vials in process and to be able to document that data for customer use, GEA has made a genuine commitment to 100% vial traceability.
Featured Companies