Videojet delivers lifetime traceability and code security with 7810 UV Laser
Provides high-speed, in-line, permanent marking for medical packaging
Videojet has launched the 7810 Ultraviolet (UV) 2W Laser, which delivers high-speed, in-line, permanent marking for lifetime product traceability
Videojet Technologies, a specialist in coding, marking and printing solutions, has added the 7810 Ultraviolet (UV) 2W Laser to its portfolio.
The company says laser technology is the only technology to provide permanent high resolution marking on high-density polyethylene (HDPE), low-density polyethylene (LDPE) and synthetic fibre materials, making it suitable for pharmaceutical, medical and cosmetic manufacturers. The code is resistant to abrasives, chemicals and sterilisation processes.
Engineered to allow high-speed, inline marking at up to 250 products a minute, the Videojet 7810 UV Laser's proprietary 360° Arc software compensates for product movement to help ensure consistent, high-quality coding, irrespective of the product orientation.
As the packaging moves down the production line, multiple concave mirrors deviate the UV beam to ensure that every part of the package can be clearly coded as needed, so that anywhere in the supply chain, the product can be fully traced.
The Videojet 7810 allows inline marking at up to 250 products a minute
Medical devices using synthetic fibre materials, such as DuPont Tyvek, for sealing blisterpacks, are suitable for marking with the Videojet 7810 UV Laser, the company says.
UV laser properties ensure that the light amplification does not burn the fabric, meaning that there is little risk of code deterioration during the sterilisation process. Ink-based technology may result in reduced code quality and permanency.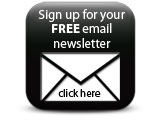 Any inconsistency is unacceptable to medical device manufacturers since they are required to adhere to the US Food and Drug Administration's (FDA) regulations concerning its Unique Device Identification (UDI) System. The regulations will, among other things, require all medical devices to carry a bar code, such as a 2D Data Matrix code, containing a lot number and expiry date. UDI compliance for Class III devices came into force last September, with regulations for other devices taking effect on a rolling scale until full implementation on 24 September 2020.
Companies