Viscosity and pH in one step - quality parameters for nasal sprays
Nasal drug delivery has become a popular route of drug administration also as an alternative to oral or injectable dosage forms. To fulfill the expected performance, critical parameters such as viscosity and pH value have to be controlled
Administration of drugs via spray dosage form through the nose is a non-invasive and rapid drug delivery method. As the nasal dosage form is cost-effective, easy to use and self-administrable, it has a high patient compliance.
Traditionally, nasal drug delivery was limited to treating common cold and nasal allergies. Recently, there has been a growing interest in developing nasal drug delivery systems as an alternative to oral or injectable dosage forms, including small molecular weight drugs, peptides, proteins and vaccines. This enables the delivery of the drug directly to the central nervous system, bypassing the blood brain barrier.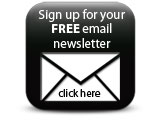 To download the full application report, click here.
Featured Companies