VistaGen and Nuformix agree to develop cocrystalline forms of AV-101
The drug for treatment of multiple CNS conditions will be reformed into a novel patentable form to potentially improve delivery and give more intellectual property protection
VistaGen Therapeutics (NASDAQ: VTGN), a clinical-stage biopharma developing new generation medicines for anxiety, depression and other central nervous system (CNS) diseases and disorders with high unmet need, and Nuformix, a pharmaceutical development company focused on unlocking the therapeutic potential and value of known drugs, have signed an agreement.
The agreement is to develop novel cocrystal-based formulations of VistaGen's CNS product candidates.
Under the terms of the agreement, VistaGen and Nuformix initially will apply Nuformix's proprietary technology platform to develop patentable new crystalline forms of AV-101 that may have superior delivery, an enhanced therapeutic profile and additional intellectual property protection.
If successful, VistaGen and Nuformix will consider opportunities to extend the collaboration to other CNS therapeutic candidates with a view to unlocking additional therapeutic and commercial opportunities.
"Nuformix has a successful track record of using cocrystal technology to re-engineer the crystalline form of small molecule drugs for their own development and for select partners," said H. Ralph Snodgrass, VistaGen President and Chief Scientific Officer. "Their team is not only highly experienced, but also scientifically creative. We look forward to a productive collaboration."
"We're very pleased to announce this collaboration with VistaGen and the opportunity to collaborate in CNS therapeutics," said Dan Gooding, Nuformix CEO. "VistaGen and Nuformix share similar objectives in the development of new therapies and we look forward to making an important contribution to VistaGen's comprehensive AV-101 programme and developing the relationship further."
AV-101 is VistaGen's oral NMDAR (N-methyl-D-aspartate receptor) glycine site antagonist, in development in combination with probenecid, a safe and well-known oral drug used to treat gout and to increase the therapeutic benefit of numerous antibacterial, anticancer and antiviral drugs.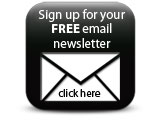 Recently reported preclinical data suggest that there is a substantially increased brain concentration of AV-101 prodrug (4-Cl-KYN) and its active metabolite, 7-chlorokynurenic acid (7-Cl-KYNA), when given together with probenecid. With its very few side effects and excellent safety profile in all clinical studies to date, AV-101, together with probenecid, has potential to be a new generation oral treatment for chronic neuropathic pain, epilepsy, levodopa-induced dyskinesia associated with Parkinson's disease therapy, major depressive disorder, and suicidal ideation.
Companies