WDB Medical Data acquires DZS Clinical Services
Through the acquisition the CRO will be able to bolster the clinical development and data analytical services of the company
WDB Medical Data (WDBMD), a global provider of contract research organisation and R&D services to the biopharmaceutical and medical device industry has acquired DZS Clinical Services.
DZS Clinical Services, provides clinical development and data analytic services for global pharmaceutical, biotech and medical device companies.
Through this acquisition, WDBMD will enable DZS Clinical Services to bolster its full-service CRO capabilities and provide more comprehensive and global services to US companies with coverage in Europe and Japan.
Services include clinical development and clinical operations support, data management, statistical services, medical writing, pharmacovigilance and regulatory affairs in addition to access to a medical call center. The acquisition includes all resources and processes, allowing a seamless transfer and ensuring no interruption for customers.
"This acquisition and the addition of Greg Ambra and the DZS operations team complement our company and further our goal to provide even greater flexibility and affordability to more businesses and institutions worldwide," said Norifumi Ninokata, president and CEO of WDBMD.
"Access to WDBMD's expertise and global resources will increase our capacity and allow us to offer a broader range of services to our clients," said Greg Ambra, president of DZS Clinical Services.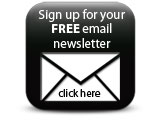 The DZS Clinical Services leadership team will remain in place. In addition to its facilities in Bound Brook, NJ, DZS Clinical is establishing an office in Sunnyvale, California, to foster closer relationships with its West Coast-based clients. WDBMD, headquartered in Princeton, NJ, also operates its CRO business out of offices in Japan, India and Finland.
Companies