Wainwright Associates merges with YES Pharma Services
UK firm is committed to excellence in regulatory affairs and pharmacovigilance
Wainwright Associates, a UK-based consultancy specialising in EU regulatory affairs and pharmacovigilance, has merged with YES Pharma Services (YES), a knowledge-based service provider in the pharmaceutical, medical device and cosmetics sector based in Friedrichsdorf, Germany.
Founded in January 1999 by Dr Chris Wainwright and Penelope Wainwright, Wainwright Associates has grown organically, resulting from a mix of client referrals and repeat business. The company now employs more than 30 people.
The founders say the decision to combine forces with YES reinforces their belief that a larger organisation will allow the company to offer a wider range of services in a multinational arena.
YES has acquired all of the share capital of Wainwright Associates.
Since its establishment in 1994 by Dr Markus Zimmer and Dr Thomas Dobmeyer, YES has grown steadily and now employs around 200 people in Germany, US, Brazil, India and Spain.
YES is an owner-managed company and one of the biggest and best-known European service companies in the area of drug development, regulatory affairs and drug safety.
Chris and Penelope Wainwright say: 'YES shares the same values as we do and is committed to providing high quality consulting services that exceed client expectations.
'Together we will continue the tradition of excellent service and a high standard of expertise in an environment our clients will want to share. We will be able to provide our clients with many new services and areas of expertise in the future.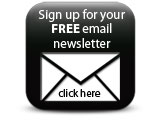 'Together with YES we will offer a wider range of options in consulting, processing and support services – from drug development and registration through to product maintenance.'
Companies