Why they'll always be a place for humans in a robotic workplace
Midland Pallet Trucks is a pallet truck specialist, with a diverse range of models and specifications held in stock for immediate shipping
It's long been said that robots will take over jobs sooner or later, but Midland Pallet Trucks, one of the UK's leading suppliers of hand pallet trucks, drum loaders, and machinery jacks, has spoken out about a fully-robotic workplace, rebuffing the idea, and underlining the importance of humans in the workplace.
A delivery warehouse in Hangzhou, Zhejiang province, on the Chinese mainland recently hit the headlines after a mesmerising video of its little orange robots sorting parcels went viral.
Showcasing these cushion-sized robots darting around the large warehouse at speed, it highlighted how close technology has come to performing tasks currently undertaken by human workers.
Although many saw this as a sign of things to come, Phil Chesworth, Managing Director at Midland Pallet Trucks, doesn't agree.
Speaking about the idea, he said: "Although it's true that robots can perform some tasks just as well as humans, relying on robots and technology for every aspect of a business could be detrimental. Simple, repetitive processes will usually provide a place for robots to shine, but when processes get more complex, this is where robots fall flat."
The robots in the Chinese warehouse are currently only used after 18:00. Self-charging and accurate, they have caused quite the stir amongst the western world.
Causing some to question their work and their position, the robots have been seen as both a threat and a blessing in equal measure. However the fact they are only used at night shows there are flaws in robotic technology, according to Phil.
"Unlike robots, humans can create, form relationships and respond to out of the ordinary situations should one arise."
"Production lines where things never change is just one part of a business. Building relationships with suppliers and customers, and being able think on their feet is something only conscious humans can do – you just have to look at Google Translate to really highlight this," Phil continued.
Last year, the World Economic Forum said that more than 7 million jobs were at risk from advances in technology in the world's largest economies during the next 5 years.
The Bank of England's Chief Economist, Andy Haldane, however, set out a bluer path. He said that up to 15 million jobs in Britain are at risk of being lost to robots.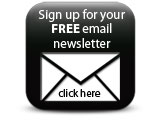 But with this idea being long-drawn out, should this be the case, it's unlikely to happen in many people's current lifetime.
One way to streamline processes (without resorting to robotics) is to invest in quality equipment. Midland Pallet Trucks prides itself on offering durable equipment at affordable prices, to help up productivity and keep employees happy and safe.
Companies