Yamato introduces next-day delivery on genuine spare parts
Fast delivery of genuine spare parts reduces losses from downtime and cost risks of resorting to pirated parts
Yamato Scale Dataweigh UK has launched a standard next-day delivery service on genuine spare parts for its ranges of multihead weighers and checkweighers.
"There is an increasing market for 'pirate' or non-genuine parts for weighing machines, multihead weighers and checkweighers used in processing plants of all kinds," said Andrea Spencer, commercial operations manager at Yamato Scale Dataweigh UK.
"Under-pressure plant managers often opt for cheaper pirate parts but there are very good reasons why this practice should be avoided as an example of false economy.
If a pirate part is being installed there is no guarantee that the component, which may have minute differences to genuine parts, will run effectively.
Failure of the pirate part may involve consequential damage to connected components resulting in wider damage and associated costs.
"We are now reinforcing the benefits of genuine parts by providing standard next-day delivery on Yamato spares from stock at no extra cost to the customer," said Spencer.
"This will help our customers to save money by reducing downtime caused by parts failure and scheduled maintenance."
Getting genuine spare parts more quickly will help build an inventory that guarantees security, quality, performance and longevity.
Yamato's Paul Ingall said: "When choosing between original parts or corresponding copy products, you need to assess both the costs of the parts and the risks associated with their use."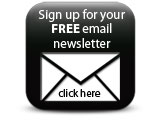 "These costs are not only those related to the individual part but also include the labour for the interruption to service and the machine downtime which can be caused by premature failure. Getting parts within a day of needing them will help to cut downtime and costs."
Companies