Yordas Group accelerates growth with new office in North America
New office enables Yordas to accelerate growth in environmental and scientific consultancy
Yordas Group, a global leader in scientific, environmental, human health, global regulatory, sustainability and product stewardship solutions, is launching a new office in North America.
The expansion responds to growing demand for Yordas' services in the region.
The new office will be located in Hamilton, Ontario. Ontario is Canada's economic powerhouse. The Toronto-Hamilton region boasts a strong economy, innovative industries and research-intensive universities.
Importantly, Hamilton is within easy reach of many of the largest centres of population and industry in North America. It is a nexus for research and manufacturing, as well as a vibrant and diverse city.
"The decision to expand our presence in North America was a logical step in our business growth strategy," said Jonathan Lutwyche, CEO of Yordas Group.
"We see great opportunities in the North American market. The new office will allow us to serve our existing clients better and opens up new sectors. Hamilton is a dynamic region holding enormous potential due to the growing population and both established and emerging industries."
Yordas' new office is located at McMaster University's Innovation Park. Ty Shattuck, CEO of the Innovation Park, envisions Yordas as a critical addition to the innovation ecosystem of the region, facilitating the move from fundamental research to commercialisation and enabling the growth of companies from SMEs to global players.
On Yordas' move to Hamilton, Michael Marini of Hamilton's Economic Development Office, says, "This is a big economic win for the city."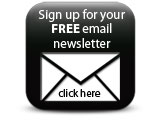 The office launch will be celebrated Thursday 7 February at McMaster Innovation Park. On that day, Yordas will be hosting Meet the Expert clinics and a one-day conference with speakers drawn from industry, research and government.