Zealand Pharma enters research collaboration with Eli Lilly
Firms will design and develop peptide therapeutics focusing on Type 2 diabetes and obesity
Danish pharmaceutical group Zealand Pharma has entered into a research and development collaboration with US drugmaker Eli Lilly, which will focus on Type 2 diabetes and obesity.
The firms will work together to design and develop potentially novel peptide therapeutics for the treatment of Type 2 diabetes and obesity. They will share in the funding, risk and reward of the programme, said Zealand.
The collaboration could also be expanded into other disease areas.
'Lilly scientists have discovered a novel peptide hormone-based approach which has the potential to lower blood glucose as well as body weight,' said Ruth Gimeno, Chief Scientific Officer for diabetes drug discovery at Lilly.
'We are pleased to engage in a collaborative programme with Zealand with the objective of advancing this concept toward early development.'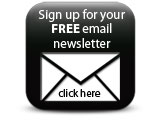 No financial terms of the agreement have been disclosed.
Companies