ACHEMA: Bohle launches BRC 25 small dry granulator
A smaller version of the BRC 100
With the BRC 25 dry granulator, L B Bohle Maschinen presented a smaller version of the BRC 100, which was launched at ACHEMA 2012.
The easy handling, continuous production and small footprint that are typical features of Bohle wet and dry granulators are also continued in the BRC 25.
In the roller compactor, powder is processed to free-flowing granulates. The objective is to achieve a granulate with defined density or porosity for subsequent tableting. The powder is fed in via a dosing unit, compacted between two rollers with gaps ranging from 1 to 6mm and discharged as flakes. The impact on the rollers as well as the gap width are monitored by sensors. All data are integrated into a control circuit to ensure optimum process parameters.
The chopper unit below the compact rollers processes flakes into granulates. The unit is equipped with a conical sieve with exchangeable sieve units to achieve different particle sizes.
Simple control, easy cleaning and fewer edges, screws and angles are the essential features that already distinguish the BRC 100.
With the Bohle BRC 25, frequent adjustment of the axes, which is common with traditional roller compactors, is a thing of the past, the company says. The axes are mechanically stable so that elastic deformation is prevented, which eliminates the need for complete axes control.
The BRC 25 is also low maintenance. Even when cleaning is required, only four screws must be removed. Further advantages of the BRC series are the identical roller geometry and control in both machines allowing for easy scale-up.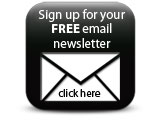 'We are now able to offer our customers machines and processes for all stages of the granulation process with our new BRC 25 – continuously with the proven Bohle quality,' said Lorenz Bohle, owner of the German company.
Featured Companies