AM Labels introduces OKI Pro9000 series colour printer
The device enables printing in a full range of CMYK colours plus solid white, and can be used on light, dark and transparent materials
AM Labels has expanded its colour printer portfolio with the addition of the OKI Pro9000 Series.
The Pro9542 can print up to 50 pages per minute, in addition to offering the capability to print onto media with a weight of up to 360g per sqm single-sided, or up to 320g per sqm duplex. Not only this, the Pro9542 can be used for media and packaging types ranging from A6 to SRA3 in size, as well as on banners of up to 1.3m in length. The device can print on materials including cartons, boxes, pouches, packets, paper bags and signage. It can also print onto washable synthetics and produce greetings cards and stationery, making it suitable for industries including food packaging and manufacturing.
Also available in the series is the four colour Pro9431, a 1200x1200 dpi digital colour printer that delivers colour printing on media including gloss paper, film, transfer paper and waterproof paper.
With an optional auto-envelope feeder and exit conveyor belt, the Pro9000 Series offers automatic feeding and printing.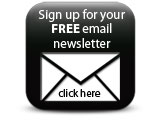 Brendon Bass, Sales and Marketing Manager, AM Labels Limited said: "We are delighted to announce that the OKI Pro9000 Series is the latest addition to our extensive and wide-ranging portfolio. The Pro9542 enables outstanding print results, which could once only be achieved through the use of expensive and specialist equipment, to be brought in-house, offering businesses a unique opportunity to achieve unrivalled levels of quality and efficiency."
Companies