APR and Labtec seek Zolmitriptan ODF approval in EU
Product will be manufactured in Hamburg, Germany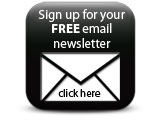 APR, a Swiss developer of drugs and drug delivery technology and its German partner Labtec, have submitted anti-migraine drug Zolmitriptan Oral Dispersible Film (ODF) for approval in Europe.

APR said Zolmitriptan ODF is a very thin polymeric film strip measuring 3cm2 x 6cm2 for 2.5mg and 5mg dosage strengths.

Once placed in the mouth, the Zolmitriptan ODF dissolves in a few seconds and is swallowed with the saliva without the need of water.

APR and Labtec said this is the second prescription product based upon their RapidFilm technology and is co-developed in collaboration with Monosol Rx of New Jersey, US.

The product will be manufactured for Europe at Labtec's manufacturing plant in Hamburg, Germany.

The same partners are proceeding in the US to complete the required steps to obtain FDA marketing approval. Filing of an IND is expected during Q1/2011. The companies aim to receive FDA approval of the product before patent expiry of the originator's product marketed under the Zomig brand by Astra Zeneca.

According to Datamonitor, Zolmitriptan is the top selling anti-migraine drug in the combined top five European markets, with total sales in excess of US$130m and an 18% market share.


Companies