Accelrys expands process management and compliance suite
With the addition of a Laboratory Information Management System (LIMS)
Accelrys, a US provider of lifecycle management software, has expanded its Process Management and Compliance Suite with the addition of the Accelrys Laboratory Information Management System (LIMS), which is said to improve overall product quality, increase operational effectiveness and accelerate innovation.
The Accelrys LIMS focuses specifically on scale-up, manufacturing and compliance, and offers a process and execution-driven architecture for data management that eliminates the complexities, excessive customisation and associated lengthy validation requirements inherent to legacy LIMS. The result is streamlined deployments, a substantially lower total cost of ownership and rapid time to value, the company says.
Accelrys' process management suite also includes an Electronic Laboratory Notebook (ELN), Laboratory Execution System (LES) and Electronic Batch Records (EBR).
Combining these with LIMS, Accelrys Discoverant and Accelrys Enterprise Platform (AEP), provides an end-to-end informatics offering that makes valuable data locked in silos accessible and searchable across an organisation.
'The traditional approach to managing operations from development to commercialisation is failing organisations today,' said Ken Rapp, Managing Director of Accelrys Analytical, Development, Quality and Manufacturing solutions.
'Innovation is stalling. We must find better ways to accelerate innovation and to improve product quality – and to do so more effectively. The expansion of Accelrys' Process Management and Compliance Suite with the Accelrys LIMS changes the paradigm with a process-driven architecture capable of solving long-standing industry problems.'
The suite, and specifically AEP, enables the Accelrys LIMS to make quality data available throughout an enterprise by closely integrating with core enterprise applications that development, quality control and quality assurance and manufacturing scientific operations rely upon.
AEP further enhances the flexible deployment and integration capabilities of the Accelrys LIMS, allowing organisations to enhance the value of their existing infrastructure, such as legacy LIMS, and also to connect to the broader downstream infrastructure, including enterprise resource planning systems. Accelrys LIMS offers automated qualification/validation through drag-and-drop workflows that generate validation scripts and can be managed by in-house resources. After completing a workflow, a single mouse click generates an automated qualification/validation document.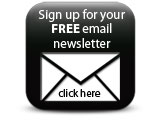 'By coming at LIMS from the process execution standpoint, companies like Accelrys are taking a more holistic approach to managing data. This approach is well suited to lab operations that are trying to drive standardisation across changing environments while still maintaining process repeatability and regulatory compliance.'
Companies