Alfa Laval adds hermetic cell culture centrifuge
Culturefuge 400 can be sterilised and cleaned in place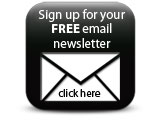 The Culturefuge 400 is the latest addition to Alfa Laval's hermetically designed disc stack centrifuges for harvesting mammalian cell cultures.

Handling up to 20m3/h, the Culturefuge 400 consists of a disc-stack high-speed separator with piping for service liquids and process liquids and includes an integrated electrical system with starter, PLC controls and pneumatic unit. A motor with an integrated VFD is standard. There is also an optional steam-sterilisable pump for transport of the solids phase.

The design of the Culturefuge is in accordance with both ASME and PED pressure vessel codes.

The centrifuge incorporates a bottom fed bowl, which is filled with liquid to ensure that all air is excluded during cell separation. A unique hollow spindle concept allows for gentle acceleration of the feed liquid thus minimising the lysis of shear sensitive cell wall membranes while the air-free outlet keeps the risk of foaming to a minimum.

The Culturefuge can be sterilised and cleaned-in-place. The "dosing ring" solids-ejecting system ensures low product losses and drier solids while flushing nozzles spray the outside of the centrifuge bowl, cyclone and the inside of the frame hood for maximum hygiene.

Alfa Laval is a leading global provider of specialised products and engineering solutions based on its key technologies of heat transfer, separation and fluid handling. In the UK, the firm is based in Camberley, Surrey.

The company's equipment, systems and services are dedicated to assisting customers in optimising the performance of their processes. The solutions help them to heat, cool, separate and transport products in the pharmaceutical industry, among others.




Companies