Antares awarded US QTDP funding grants
The money will be spent on programmes relating to Anturol and VIBEX MTX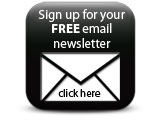 Antares Pharma Inc of New Jersey has been awarded two Qualifying Therapeutic Discovery Project (QTDP) Grants totalling approximately $500,000 for programmes related to Anturol and VIBEX MTX.

Anturol is oxybutynin gel for the treatment of overactive bladder. In a Phase 3 trial, two doses of Anturol demonstrated a statistically significant reduction in urinary incontinence events as well as a low incidence of reported side effects.

Market research suggests that offering the first titratable oxybutynin gel to achieve efficacy with low interference from side effects is highly appealing and would significantly expand the anticipated use of transdermal oxybutynin. The company plans to file a new drug application with the FDA in 2010.

VIBEX MTX is Antares' proprietary methotrexate injection system for the treatment of rheumatoid arthritis. Methotrexate is the most commonly prescribed disease-modifying anti-rheumatic drug (DMARD), used in an estimated 70% of rheumatoid arthritis patients. Switching patients from oral to parenteral methotrexate improves absorption and has been associated with improved therapeutic response.

Market research with physicians has shown that most would use methotrexate by the parenteral route more frequently, thereby accelerating market growth, if provided with a simple-to-use and secure system that enabled patients to reliably and comfortably self-inject the drug.

Antares Pharma has subsidiaries in Minneapolis, Minnesota and Muttenz, Switzerland.


Companies