Autoinjector labels gain value-added benefits
Schreiner MediPharm adds temperature indicator, detachable label parts and counterfeit protection features
Autoinjector labels gain more functions to improve ease of use and safety
Schreiner MediPharm, based in Oberschleissheim, Germany, has added more functions to its autoinjector labels that enhance ease of use and safety.
A temperature indicator, UV protection for the inspection window, detachable label parts, counterfeit protection features and an abrasion-resistant field for subsequent variable marking are now available and each label is customisable for the respective injection system.
The temperature indicator produces a reversible colour shift to indicate that a defined temperature has been reached. The special ink may change colour at a specific refrigeration temperature and the coloration will disappear once room temperature is reached. This provides the user with an indication of the correct storage or dispensing temperature.
To protect sensitive pharmaceuticals from UV rays, the transparent window that allows the content and fill level to be checked is reliably covered. For this purpose, the label features a two-layered design. The top layer provides UV protection for the window underneath, which is integrated into the label. To check the content, the user opens the label by means of a starter tab and then simply closes it again.
In addition, detachable label parts remind the patient to check regularly whether or not the drug inside the container is still okay.
The label parts can also be used for documentation purposes in the patient's medical file. A text field coated with a special varnish allows subsequent abrasion-resistant laser printing of variable data.
Integrated security features such as a special LaserSecure pigment can be used to confirm the authenticity of the autoinjector pen with the help of a reader. Additional protection against counterfeiting is provided via a security ink showing a colour shift depending on the viewing angle.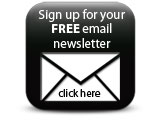 'The new label characteristics enhance ease of use and patient safety of autoinjectors and can be combined individually. As a development partner, we welcome the opportunity to work with manufacturers to customise special functions to match their specific requirements,' commented Ann Merchant, global president of Schreiner MediPharm.
Companies