B Braun celebrates 175th anniversary
On 23 June 1839, Julius Wilhelm Braun purchased the Rosenapotheke, a pharmacy in Melsungen
This year, B Braun Melsungen is celebrating its 175th anniversary. On 23 June 1839, Julius Wilhelm Braun purchased the Rosenapotheke, a pharmacy in Melsungen, and thus laid the foundation for today's global group of companies with subsidiaries in 61 countries and 50,000 employees worldwide.
'Under the motto "175 Years of Leading Innovation" we will showcase many examples throughout the year of what innovation means at B Braun,' explains Professor Dr Heinz-Walter Große , CEO of B Braun Melsungen. Many product milestones throughout history give proof of the company's contribution to progress in medicine.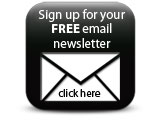 'We look forward to a special year and would like to invite you all to look back with us at 175 years of B Braun, maybe even to recall our own experiences with the company, but also to take a look into the future and to talk about new technologies and trends in medicine,' says Prof. Dr Große.
Companies