B. Braun reopens company building in Mirandola
After the earthquake in May 2012, the production plant is now running without restrictions
The building in Mirandola has reopened after the earthquake
B. Braun Avitum Italy has celebrated the opening of one of the company buildings that was damaged as a consequence of the seismic events of May 2012. The 3,000m2 building was designed according to antiseismic and eco-sustainable criteria.
The first pillars were laid at the beginning of October 2012; the structural works were completed at the end of January 2013. All employees took part in the opening ceremony, as well as the representatives of the companies supporting B. Braun in the reconstruction activities and local and regional authorities, to celebrate the conclusion of the incredibly fast works aimed at fully restoring operations after the earthquake.
'Today's ceremony shows that the alliance between employers and workers, with the cooperation of the authorities, makes it possible to rebuild something even better and create new job opportunities,' said the Regional Councillor for Production Activities.
The Managing Director Francesco Benatti took the opportunity to thank all those who made it possible: the B. Braun Corporation, the authorities, all employees who did their best to react with energy despite personal difficulties, as well as all those who took part in the ceremony. 'We did this together, because only together everything is possible,' concluded Benatti.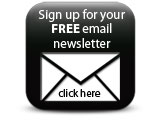 In May 2012 an earthquake shook the Romagna region of northern Italy. One of the B. Braun company buildings was severely damaged. Fortunately, none of the B. Braun employees was injured.
Companies