Baxter to build US$10m IV admixing facility in Canada
The new CIVA Pharmacy Service will be three times the size of the current facility
A technician verifies labelling on an elastomeric device against the work order. Baxter CIVA supports Canadian hospitals with ready-to-administer intravenous admixtures including chemotherapy, high alert medications and anti-infectives. Each admixture undergoes rigorous quality processes to ensure aseptic technique, accuracy and quality. (CNW Group/Baxter Corporation)
Baxter Corporation is investing US$10m to build a new facility in Mississauga, Ontario, Canada for its Centralised Intravenous Admixing (CIVA) Pharmacy Service.
Triple the size of the current facility, the new CIVA service will expand the company's ability to meet the needs of Canadian hospitals, clinics and other care facilities for ready-to-administer intravenous (IV) admixtures including chemotherapy, high alert medications and anti-infectives, enabling pharmacists to focus on more direct patient care and clinical activities.
Baxter will also double the number of cleanrooms available to support customised requirements for hazardous and non-hazardous IV admixing in the new facility.
The company anticipates expanding the workforce by approximately 25 positions over the next few years.
Pharmacy technicians performing aseptic admixing in a cleanroom. Baxter CIVA operates with licensed pharmacists, certified pharmacy technicians and a quality assurance team that specialises in safe and precise processes. (CNW Group/Baxter Corporation)
The CIVA service will include a new training facility through which Baxter will form partnerships with professional organisations, academia, and hospital pharmacists and technicians to support their certification requirements and help maintain their skillset in IV admixing.
The company expects to open and transition operations to its new CIVA facility in October 2015.
The Baxter CIVA service works with hospital pharmacies to help increase the IV admixing capacity of their in-house pharmacy without additional capital investment or headcount to provide specific therapies required for patient care while reducing drug waste and cost through extended shelf life and maximised use of each milligram across admixtures. The CIVA service also helps reduce staff exposure to hazardous cytotoxics such as chemotherapy drugs; and provides full traceability of all medications used in admixtures. With tailored ordering and delivery schedules, the Baxter CIVA service also provides options of solutions which can be stored at room temperature to free up refrigerator space.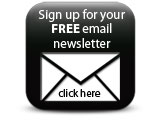 Plans for the new CIVA facility include state-of-the-art quality and regulatory design specifications, reflecting protocols, standards and best practices that Baxter has gained from its 28-years of Canadian expertise and globally from its experience with compounding and admixing regulatory requirements established in other countries.
A technician works under a biohazard hood to aseptically admix chemotherapy in a cleanroom. Baxter CIVA helps hospitals increase the IV admixing capacity of their in-house pharmacy. Baxter's new CIVA will double its number of cleanrooms available to support customised requirements for hazardous and non-hazardous IV admixing. (CNW Group/Baxter Corporation)
Companies